Dothan Alabama Wrongful Death Lawyer Aaron Gartlan of the Gartlan Injury Law settled a claim without filing a lawsuit with Hartford Omni Auto Plan for a good hard working Alabama mother on behalf of her minor child as a result of the death of the father in an automobile wreck.
Based on the accident report and Aaron Gartlan and the Law Firm's investigation, the father was attempting to enter a Dale County Alabama street from a parking lot when the other driver was traveling on that street and subsequently collided with him. Due to the harsh impact of this crash, the father suffered cardiopulmonary collapse, as a consequence of brain injury, which caused his death.
In this case, the mother and father were not married and paternity had to be established in order for their minor child to have a claim. Therefore, Aaron Gartlan and the Law Firm hurriedly obtained a court order for the local hospital to preserve DNA of the father to establish paternity and preserve the claim of the minor child, which allowed the mother to recover on the child's behalf.
Aaron Gartlan and the Law Firm were glad to be contacted by the family in time to preserve the child's claim and allow the mother to recover. If fast action was not taken, the settlement would not have been possible. Therefore, Aaron Gartlan of the Gartlan Injury Law recommend you immediately obtain the advice from an experienced personal injury and accident lawyer if a family member, friend or you are involved in an accident involving injury or death. Feel free to call, email or stop by the Gartlan Injury Law.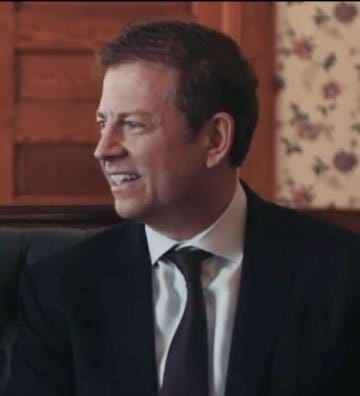 Aaron Gartlan is a graduate of Troy University and the Thomas Goode Jones School of Law who focuses his practice exclusively on representing those injured by the wrongdoing of others. He is member of the National Trial Lawyers Association's Top 100 Trial Lawyers, Million Dollar Advocates Forum and Multi-Million Dollar Advocates Forum. In addition to his legal practice, Aaron teaches Business Law as an adjunct instructor at Troy University's Sorrell College of Business and serves as a field artillery sergeant in the Alabama National Guard.