Several lawsuits have been filed against manufacturer of the blood thinner Xarelto and have been consolidated before United States District Judge Eldon Fallon in the Eastern District of Louisiana Federal Court Xarelto, because the United States Judiciary Panel on Multidistrict Litigation found the cases have enough common complaints and similar factual issues to warrant centralization. The lawsuits allege that Xarelto has been linked to serious side effects including severe bleeding, internal bleeding, gastrointestinal bleeding, brain bleed, stroke, hospitalization and death and that the Xarelto label inadequately warned of the risks. One lawsuit claimed the drug was so dangerous it should not have been marketed in the first place.
Xarelto carries a black box warning for an increased risk of blood clots with premature discontinuation of therapy and a risk of epidural or spinal hematomas resulting in long-term or permanent paralysis in patients treated with Xarelto receiving neuraxial anesthesia or undergoing spinal puncture. Black box warnings are the most serious type of warning issued by the Food and Drug Administration (FDA), and is reserved for drugs that carry a significant risk of serious or life threatening adverse effects. Further, Xarelto has no known antidote, and there is no effective way of stopping the internal bleeding that can allegedly be caused by Xarelto.
Xarelto is a novel oral anticoagulant approved in the United States for six indications including reducing the risk of stroke in patients with nonvalvular atrial fibrillation; treating deep vein thrombosis (DVT) and pulmonary embolism, and reducing the reoccurrence of these conditions; and preventing blood clots in patients following knee or hip replacement surgery.
If you or someone you love wants more information about the Xarelto lawsuit and litigation, please, feel free to contact the Dothan, Alabama Xarelto injury lawyers of the Gartlan Injury Law for a free and confidential consultation to discuss your legal rights. You can reach the Dothan Alabama Xarelto injury lawyers of the Gartlan Injury Law at (334)699-4625, www.DothanAlabamaLawyer.com or Aaron@HoggGartlanLawFirm.com to discuss your case. The Xarelto injury lawyers at the Gartlan Injury Law look forward to hearing from you.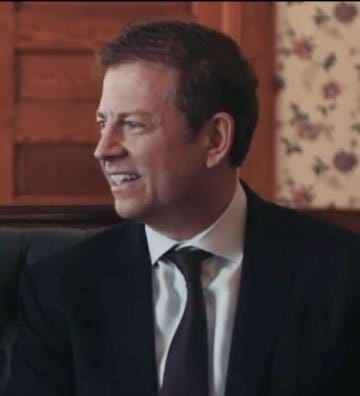 Aaron Gartlan is a graduate of Troy University and the Thomas Goode Jones School of Law who focuses his practice exclusively on representing those injured by the wrongdoing of others. He is member of the National Trial Lawyers Association's Top 100 Trial Lawyers, Million Dollar Advocates Forum and Multi-Million Dollar Advocates Forum. In addition to his legal practice, Aaron teaches Business Law as an adjunct instructor at Troy University's Sorrell College of Business and serves as a field artillery sergeant in the Alabama National Guard.