Xarelto Lawsuit: Severe Internal Bleeding And Death
Adverse side effects have been reported from patients who have used Xarelto. On February 18, 2014, a Xarelto lawsuit was filed alleging that physicians and consumers were not given sufficient warning of the increased risks of bleeding and potential death associated with taking Xarelto.
The side effects that have been linked to Xarelto include:
 Internal bleeding
Gastrointestinal bleeding
Pulmonary embolism
Brain hemorrhaging
Severe and frequent nose bleeding
Stoke
Peripheral edema
Xarelto, has been linked to severe internal bleeding. Some reports of the adverse effect of Xarelto also include brain hemorrhaging, kidney bleeding and sometimes death.
The manufacturer of Xarelto has levied a marketing campaign touting the claim that blood tests are not necessary when taking the blood thinner. Bleeding resulting from Xarelto use has a higher risk of being irreversible, because there is no approved antidote to stop it.
Why Is Xarelto Prescribed?
Patients who suffer from atrial fibrillation are prescribed Xarelto as an anticoagulant (blood thinner) to help prevent stroke and blood clots. Atrial fibrillation is a heart condition characterized by an irregular heartbeat not caused by heart valve problems. Patients who suffer with deep vein thrombosis (deep tissue blood clots), pulmonary embolism (blood clots in the lung), and post knee and hip replacement surgery have also received Xarelto as a treatment for blood clot prevention.
Contact our Xarelto Personal Injury And Wrongful Death Lawyers
If you or a loved one has been hospitalized, injured, died or suffered side effects after taking Xarelto, feel free to contact the Xarelto injury lawyers at the Gartlan Injury Law for a free and confidential review your case.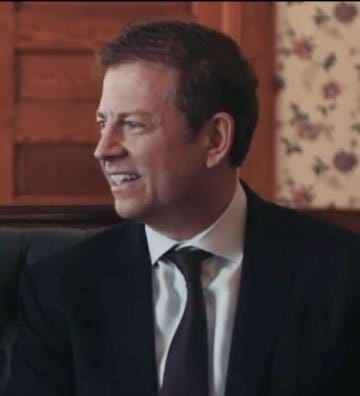 Aaron Gartlan is a graduate of Troy University and the Thomas Goode Jones School of Law who focuses his practice exclusively on representing those injured by the wrongdoing of others. He is member of the National Trial Lawyers Association's Top 100 Trial Lawyers, Million Dollar Advocates Forum and Multi-Million Dollar Advocates Forum. In addition to his legal practice, Aaron teaches Business Law as an adjunct instructor at Troy University's Sorrell College of Business and serves as a field artillery sergeant in the Alabama National Guard.