Category: Workplace Injury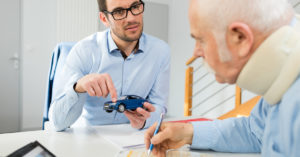 Alabama law requires motorists involved in a crash to report the accident to the Department of Public Safety (DPS) within 30 days. You must report any accident that resulted in injury or death, or where property damage exceeds $250. Even...
Read Full Post
The Gartlan Injury Law and the Law Firm of Prince, Glover & Hayes along with Troy University Dothan and Freedom Court Reporting are proud to present a free six (6) hour continuing legal education seminar for Alabama attorneys on Friday...
Read Full Post