Category: Insurance Bad Faith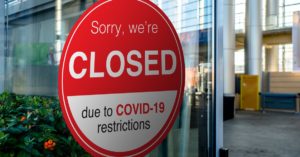 The COVID-19 pandemic has interrupted businesses in Alabama and across the country at a level not seen since the Great Depression. The closures are causing revenue losses that are expected to bankrupt and close many companies. Small businesses that are...
Read Full Post
Our thoughts and prayers are with those that were impacted by the recent tornadoes and storms. In particular, our neighbors here in Alabama since we have the opportunity to help them directly and to witness first-hand the devastation that some...
Read Full Post
Dothan Alabama personal injury and accident lawyer Aaron Gartlan filed a lawsuit Monday August 22, 2011 against the USAA Casualty and Insurance Company in the Circuit Court of Dale County, Alabama on behalf of a hard-working, honest Ozark, Alabama woman...
Read Full Post