Our thoughts and prayers are with those that were impacted by the recent tornadoes and storms. In particular, our neighbors here in Alabama since we have the opportunity to help them directly and to witness first-hand the devastation that some parts of our state have suffered. Our hearts go out to everyone. In some way, we are all affected.
There are many potential legal issues people face in the aftermath of a storm. I want to caution people in dealing with their insurance companies regarding property damage claims for storm related damages. Sometimes the insurance company adjuster will use tactics like devaluing an insured's property or claim that the property is subject to some type of reduction. In some situations, the insurance company adjuster will just deny the claim. These are just some of the ways people can be taken advantage of by their own insurance company. It is important to know what your insurance covers and what is not covered. Insurance contracts are often complex and difficult to read and understand. Therefore, it is wise to review your coverage with an insurance agent that you trust. It is also important to immediately seek legal advice from an experienced Dothan Alabama Lawyer if you believe your insurance company is trying to take advantage of you.
Dothan Lawyers David Hogg and Aaron Gartlan of Gartlan Injury Law take great pride in helping people and families stand up to big powerful corporations like insurance companies and welcome calls and visits from people that think their insurance company might be attempting to take advantage of them. When you feel like you have been taken advantage of, especially by a big powerful corporation, naturally, it can seem intimidating and overwhelming and like you do not have a chance to be treated fairly. Our American Court System and the right to a trial by jury was created by the people for the people and was designed to give the people a level playing field against big powerful companies like insurance companies.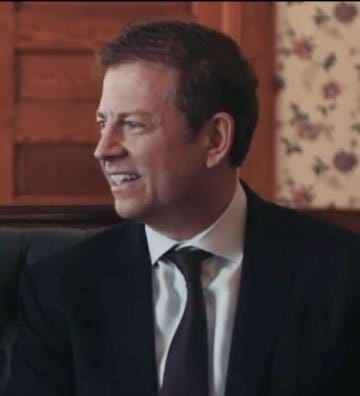 Aaron Gartlan is a graduate of Troy University and the Thomas Goode Jones School of Law who focuses his practice exclusively on representing those injured by the wrongdoing of others. He is member of the National Trial Lawyers Association's Top 100 Trial Lawyers, Million Dollar Advocates Forum and Multi-Million Dollar Advocates Forum. In addition to his legal practice, Aaron teaches Business Law as an adjunct instructor at Troy University's Sorrell College of Business and serves as a field artillery sergeant in the Alabama National Guard.