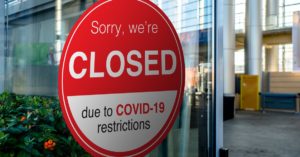 The COVID-19 pandemic has interrupted businesses in Alabama and across the country at a level not seen since the Great Depression. The closures are causing revenue losses that are expected to bankrupt and close many companies.
Small businesses that are struggling may turn to the federal government's Paycheck Protection Program for forgivable loans, but those funds – if they can be obtained – can be used only for payroll costs, mortgage interest, rent and utility costs. To recover additional revenue, business owners should assess their commercial property insurance or business owner's policy to determine whether it includes business interruption coverage.
Business or income interruption coverage typically compensates businesses forced to close their doors temporarily due to disasters such as fire or weather-related damage. However, as business owners begin to examine their insurance policies in light of coronavirus-related losses, some are arguing that business insurance coverage that does not specifically exclude "pandemic" from a broad definition of covered causes for loss would be subject to a claim. For example, the Oceana Grill in New Orleans has filed a lawsuit making exactly that claim.
A parallel argument for a COVID-19 business interruption claim is that clauses covering losses "due to outside forces," such as "businesses closure by order of Civil Authority," also mean the policyholder is due payment.
The bad faith insurance lawyers at Gartlan Injury Law in Dothan, Alabama, are assisting business owners in South Alabama who are seeking insurance payouts based on losses caused by COVID-19 pandemic closures. We can meet with you – remotely – and evaluate your business insurance coverage and ability to file a claim.
Insurance industry experts expect numerous claims over losses that occurred during business interruptions involving Alabama's coronavirus closure orders. These claims will be hard-fought and will require the involvement of an experienced attorney. Contact us today at 334-600-1676 or online to set up a free consultation about your claim.
What Does My Business Interruption Coverage Promise Me?
Business interruption coverage is meant to compensate the policyholder for income lost during an interruption in the business's ability to operate as usual due to some form of disaster. Extended business interruption coverage pays for income lost after the property is repaired but before the income returns to the pre-loss level.
Business interruption coverage typically pays for:
Revenue and profit losses
Employee wages
Fixed expenses, including taxes, insurance, licensing fees, mortgages and other loans
Temporary relocation costs
Retraining, as necessary for new employees, new equipment, location.
To make a business interruption claim, you would need to:
Document your losses with business expense reports, business revenue reports, employment records and details regarding business history
Demonstrate that having to close your business during the coronavirus pandemic resulted in an inability to operate your business, which was caused by a reason(s) that your policy promises to cover.
We can review your business insurance policy and evaluate how to develop a case for you to file a claim. The coverage or clauses we would look for would include references to:
Specific language addressing coverage of loss due to disease, viral infection, pandemic.
Civil authority coverage or "acts of government," as suggested above, which relies on the fact that a business is legally compelled to comply with closure orders issued by the federal, state and/or city government.
Crisis management coverage, which typically applies to closures due to a violent act such as a break-in, looting or armed robbery. It also may apply to a business being shut down due to the presence of a communicable disease.
Contingent business interruption coverage, which addresses indirect losses caused by a supplier's inability to meet their obligations to the business owner due to no fault of their own.
Supply chain insurance coverage, which protects against interruption in a business's supply chain, whether it affects the receipt or distribution of goods.
Having had the foresight to purchase business interruption insurance should allow your business to return to normal operation after a disaster. However, insurers will argue that no insurance company anticipated a pandemic that closed businesses en masse. They will fight liability for what is sure to be billions of dollars in claims throughout Alabama and other states.
Some states are considering legislation to force carriers to cover losses for businesses closed or restricted because of shutdowns to combat the coronavirus, according to Insurance Journal. But whether you may recover an insurance payout for losses in Alabama under your business interruption coverage will likely depend on how the specific language of your insurance policy is interpreted.
You may be able to read your insurance policy and feel confident about what it says, but it's not always that simple. Insurance law continues to evolve, and court cases alter the interpretation of what is meant by the language in insurance policies. Court rulings often side with insurance companies.
Insurance policies are legal contracts, and Alabama law binds insurers to the policies they underwrite. Insurers must act in good faith as they process policyholders' claims for payment. When they act in bad faith and violate the terms of the policy, they may be sued under Alabama Department of Insurance, Administrative Code Chapter 482-1-125 and/or Alabama Code Title 27. Insurance § 27-12-24.
We'll Help You File a Business Interruption Claim After COVID-19
If you have business interruption coverage as part of your business or commercial property insurance, Gartlan Injury Law in Dothan, Alabama, welcomes the opportunity to help you recover the payout you have been promised.
Our bad faith insurance lawyers are reviewing policies and accepting cases on behalf of hardworking business owners from all over South Alabama who have been damaged by the COVID-19 pandemic.
We believe there are arguments to be made for honoring insurance policies, which insurers who act in good faith will abide by. Call us today at (334) 600-1676 or contact us online to schedule a consultation about your potential COVID-19 business interruption claim. Read about how we can meet with you remotely in compliance with coronavirus safety and social distancing protocols.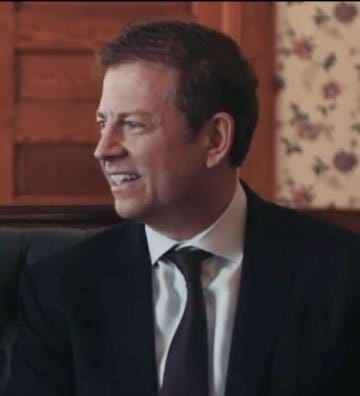 Aaron Gartlan is a graduate of Troy University and the Thomas Goode Jones School of Law who focuses his practice exclusively on representing those injured by the wrongdoing of others. He is member of the National Trial Lawyers Association's Top 100 Trial Lawyers, Million Dollar Advocates Forum and Multi-Million Dollar Advocates Forum. In addition to his legal practice, Aaron teaches Business Law as an adjunct instructor at Troy University's Sorrell College of Business and serves as a field artillery sergeant in the Alabama National Guard.