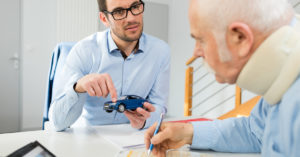 Alabama law requires motorists involved in a crash to report the accident to the Department of Public Safety (DPS) within 30 days. You must report any accident that resulted in injury or death, or where property damage exceeds $250. Even though Alabama is a tort state, you should also report the accident to your own insurance company, and you should take a few precautions when reporting the car accident to your own insurer.
Here, we discuss how auto insurance claims work in Alabama. To discuss the specific facts of your case, contact us today at Gartlan Injury Law. We can review your legal rights and options in a free consultation.
What Types of Auto Insurance Claims Can You File After a Crash?
You may file several different types of auto insurance claims after a crash in Alabama. It will depend on the at-fault driver's insurance coverage as well as your own coverage. However, the three types of auto insurance claims that people most often file after accident are:
Bodily injury liability – Alabama requires drivers to carry minimum amounts of liability insurance, which covers the harm which they cause others to suffer in auto accidents. When it comes to bodily injury, Alabama requires drivers to have at least $25,000 in coverage per person and $50,000 per accident (when two or more persons are hurt). So, if someone else causes a crash that causes you to suffer injuries, you would file a claim with that driver's liability auto insurance provider.
Uninsured motorist – This type of coverage must be included in insurance policies in Alabama. However, drivers can waive this insurance in writing. Uninsured motorist (UM) coverage will provide compensation if you are in a crash that is the fault of another driver that does not carry required liability insurance. So, if you are in a crash with uninsured driver, you may be able to file this claim with your own insurer. Many drivers also carry underinsured motorist (UIM) coverage. This insurance will cover the difference between what the other driver's insurance covers and your total damages (up to your policy's limits).
Property damage – Alabama also requires drivers to carry a minimum amount of $25,000 in property damage liability insurance. This insurance can cover the cost of repairing your vehicle and any other property that incurred damage during the crash such as a smartphone. You would file this claim with the at-fault driver's auto insurance provider. Of course, you may have collision or comprehensive coverage of your own that may cover the repair or replacement of your vehicle.
When you work with Gartlan Injury Law, we will review all sources of compensation available to you. As you can see, those sources may include the other driver's auto insurance and your own.
How Do You File an Insurance Claim?
The process for filing an insurance claim is the same whether you are filing a claim with your own insurance company or the insurer of the negligent party. You will need to call the insurance company and ask for a claims form. Typically, these forms are self-explanatory. However, we can assist you with filling them out. The forms will ask about the accident, any treatment you have received and the reason for the treatment.
Due to the fact that you will have to contact the insurance company of the at-fault driver after a crash, it is crucial that you write down the driver's name and contact information. You should also obtain the name and phone number of their insurance company, and their insurance policy number. This will make it much easier to file a claim after your accident.
How Long Do You Have After a Car Accident to File an Insurance Claim?
Insurance companies may state that you only have a certain amount of time to file a car accident claim. Many insurers say that this amount of time is only 30 days, or that you must file a claim with them immediately after a crash. However, it is important that accident victims understand that this is not legally binding, and it cannot be used to deny your claim. Still, accident victims should always file an insurance claim as soon as possible, simply because it will become harder to defend with the more time that passes.
The statute of limitations, or time limit, on accident claims is two years from the date of the crash. This is the amount of time you have to file both an insurance claim and a lawsuit. If you wait longer than this period to file your claim, you will likely forfeit your right to claim compensation.
How Long Does an Insurance Company Have to Pay a Claim?
Typically, insurance claims are settled within 30 to 60 days after an accident. However, the insurance company has up to two years to settle your claim. Due to the fact that insurance companies have so much time to settle a claim, and the fact that they are notorious for stalling on claims when accident victims need compensation the most, you should always work with a car accident lawyer that can help you.
At Gartlan Injury Law, we understand the strategies that insurers use to deny claims. We also know that insurers are less likely to try these tricks when they know that they are dealing with an attorney instead of an accident victim. We will effectively negotiate with the insurer to pursue full and fair compensation for you.
How Can an Alabama Car Accident Lawyer Help You?
When you have been in a collision, it is essential that you speak to a car accident lawyer in Alabama. The insurance company will likely try to show that you were partly to blame for the accident in order to avoid paying the fair settlement you deserve. An injury lawyer will know how to protect your rights.
At Gartlan Injury Law, we are passionate about helping crash victims to pursue the full amount of compensation they deserve from the insurance companies. We want to help you, too. We will negotiate with the insurer on your behalf and work hard to hold them accountable. If you have been injured due to another driver's fault, contact us to schedule a free consultation.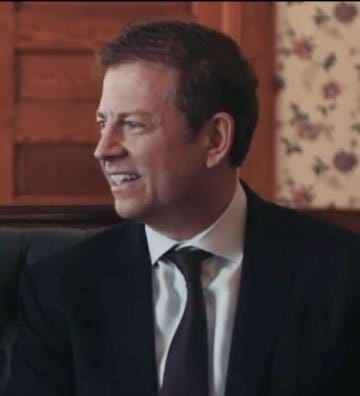 Aaron Gartlan is a graduate of Troy University and the Thomas Goode Jones School of Law who focuses his practice exclusively on representing those injured by the wrongdoing of others. He is member of the National Trial Lawyers Association's Top 100 Trial Lawyers, Million Dollar Advocates Forum and Multi-Million Dollar Advocates Forum. In addition to his legal practice, Aaron teaches Business Law as an adjunct instructor at Troy University's Sorrell College of Business and serves as a field artillery sergeant in the Alabama National Guard.