Dothan Alabama Personal Injury and Accident Lawyer Aaron Gartlan of Gartlan Injury Law settled a claim with Affirmative Insurance Company on behalf of a good Dale County Alabama woman that was referred by another client for injuries and damages sustained in an automobile wreck through no fault of her own.
Like many Alabama personal injury and accident victims the nice woman was looking for answers when she came to the law firm as a result of the recommendation of a friend. Fortunately for her, she did not require extensive treatment, because her injuries and damages were not great compared to some of the personal injury and accident cases the Gartlan Injury Law handles. In fact, her wreck and injuries would be considered minor. However, Aaron Gartlan and the Law Firm were still able to help her.
At the Gartlan Injury Law, all car wreck cases are evaluated and prepared as if they are going to trial from the beginning, even though most are settled without filing a lawsuit. This puts the personal injury and accident lawyer in the best position to prove and demonstrate liability, injuries and damages, overcome defenses, and add value to the case to maximize recovery.
The claim was settled with Affiliate without filing suit. Aaron Gartlan and the Law Firm obtained all of the medical records and bills as well as the accident report and made a demand on the insurance company which summarized the injuries and damages. This resulted in a successful negotiated settlement with Affiliate on behalf of the driver that caused this woman's injuries and damages.
Aaron Gartlan and the Firm also entered into an agreement with the medical providers to pay a reduced amount of the outstanding medical bills, which ensured the woman would receive more money in her pocked and the medical bills were paid.
Dothan Alabama Personal Injury and Accident Lawyer Aaron Gartlan of Gartlan Injury Law are honored to represent injured people in Alabama and to receive referrals from clients.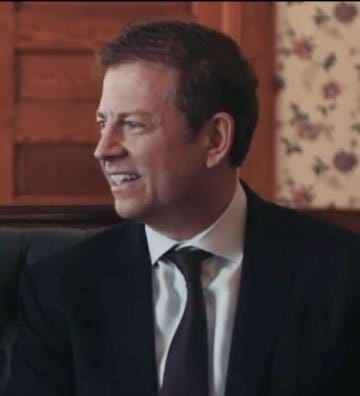 Aaron Gartlan is a graduate of Troy University and the Thomas Goode Jones School of Law who focuses his practice exclusively on representing those injured by the wrongdoing of others. He is member of the National Trial Lawyers Association's Top 100 Trial Lawyers, Million Dollar Advocates Forum and Multi-Million Dollar Advocates Forum. In addition to his legal practice, Aaron teaches Business Law as an adjunct instructor at Troy University's Sorrell College of Business and serves as a field artillery sergeant in the Alabama National Guard.