Dothan Alabama Personal Injury and Accident Lawyer Aaron Gartlan of the Gartlan Injury Law recently successfully settled a case that a lawsuit had been filed on behalf of a good, honest Alabama man for injuries and damages that he sustained in a collision, as a result of the negligent driving and speeding of the other driver. The Alabama man was navigating a left turn, when the other driver approached him traveling approximately twenty miles an hour over the speed limit and caused the car wreck. It is interesting to note that the same automobile insurance company insured the Alabama man and the other driver. This insurance company actually tried to blame and find fault with both drivers for causing the automobile collision, in an effort to deny the Alabama man's claim, even-though it was documented that the other driver was traveling about twenty miles an hour over the speed limit. Therefore, the Gartlan Injury Law decided to file a lawsuit in an effort to compensate the Alabama man for his injuries and damages, including: pain, suffering, mental anguish, medical bills and vehicle damage and vindicate the Alabama man's claim.
After the lawsuit was filed along with discovery requests and served on the Defendant, which caused the car crash by driving too fast, resulting in the automobile wreck and the injuries and damages to this Alabama man, the insurance company made an offer to settle, which allowed the case to be successfully resolved without further litigation. Even-though most car wreck cases of this nature are resolved without the necessity of filing a law suit, there are some automobile wreck cases that for many reasons require litigation. In this case, the insurance company did not make any offers to settle until after the filing of the lawsuit. However, this was a car wreck case that should have settled without filing a lawsuit. Dothan, Alabama Personal Injury and Accident Lawyer Aaron Gartlan of Gartlan Injury Law realize that some cases must be litigated in order to maximize the recovery, add value to the case and to make sure people do what is right. In this particular case, a decision was made along with the Alabama man to file a lawsuit, after the insurance company tried to blame him for causing the automobile collision and made no offers to settle thereby denying his claim. The decision to file a lawsuit should be made after careful consideration and consultation with your personal injury and accident lawyer. In this automobile wreck case, it resulted in a successful settlement.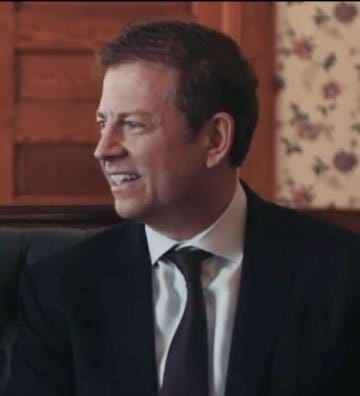 Aaron Gartlan is a graduate of Troy University and the Thomas Goode Jones School of Law who focuses his practice exclusively on representing those injured by the wrongdoing of others. He is member of the National Trial Lawyers Association's Top 100 Trial Lawyers, Million Dollar Advocates Forum and Multi-Million Dollar Advocates Forum. In addition to his legal practice, Aaron teaches Business Law as an adjunct instructor at Troy University's Sorrell College of Business and serves as a field artillery sergeant in the Alabama National Guard.