The Gartlan Injury Law was recently involved in a lawsuit against a corporation that resulted in a successful confidential settlement for their clients.
The lawsuit with a jury demand was filed on behalf of an estate against the corporation and alleged negligence resulting in personal injury and death due to a breach in the standard of care and sought compensatory and punitive damages.
Dothan Alabama Personal Injury and Accident Lawyer Aaron Gartlan of the Gartlan Injury Law take great pride in this case and the results obtained and in helping families stand up to big powerful corporations and welcome messages, emails, calls and visits from people that feel they have been hurt by the wrongful actions of a corporation. Unfortunately, corporations sometimes place a greater value and emphasis on profits and productivity at the expense and detriment of human life and safety, which results in personal injury and death.
When you feel taken advantage of, especially by a giant influential corporation, it is only natural to be overwhelmed, even intimidated, which can cause you to think that you do not have a chance to be treated right or fair. In those times, it is important to seek legal advice immediately from an experienced Dothan Alabama Lawyer, particularly when personal injury and death has occurred.
Our courts in America were created by the people for the people and were designed to give people a level playing field against powerful companies. Please feel free to contact the Gartlan Injury Law in your time of need.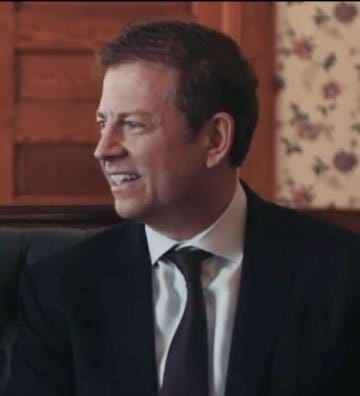 Aaron Gartlan is a graduate of Troy University and the Thomas Goode Jones School of Law who focuses his practice exclusively on representing those injured by the wrongdoing of others. He is member of the National Trial Lawyers Association's Top 100 Trial Lawyers, Million Dollar Advocates Forum and Multi-Million Dollar Advocates Forum. In addition to his legal practice, Aaron teaches Business Law as an adjunct instructor at Troy University's Sorrell College of Business and serves as a field artillery sergeant in the Alabama National Guard.