Dothan, Alabama commercial truck wreck attorneys David Hogg and Aaron Gartlan of Gartlan Injury Law recently settled a claim without litigation on behalf of a good, honest, retired Alabama woman for personal injury, bodily injury and damages sustained in a commercial truck wreck through no fault of her own in Alabama. The Alabama woman's car was rear-ended by a commercial truck when she stopped. This required medical treatment and resulted in damage to her vehicle, as well as personal injury, bodily injury, pain, suffering, mental anguish, medical bills and expenses for treatment.
The Alabama woman was referred to the commercial truck wreck lawyers at the Gartlan Injury Law by a personal injury lawyer in another city that consulted with the Alabama woman in the aftermath of the commercial truck wreck. The Alabama woman sought the advice of the referring personal injury lawyer in light of her injury and damage, and naturally wanted to know her legal rights and options after the commercial truck wreck. The commercial truck wreck lawyers at Gartlan Injury Law were happy to meet with and give her a free and confidential consultation with no obligation to discuss her legal rights and options regarding the commercial truck wreck.
The commercial truck wreck lawyers of Gartlan Injury Law are honored to receive referrals from other attorneys and honored to represent good, honest Alabamians that have been injured in commercial truck wrecks and are proud of the results achieved on this claim and grateful for the trust demonstrated by friends, family, clients and colleagues by making a referral or recommendation to someone to contact them after a personal injury or accident.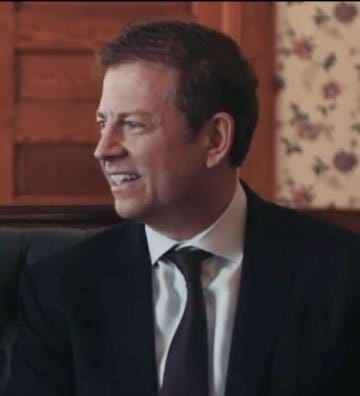 Aaron Gartlan is a graduate of Troy University and the Thomas Goode Jones School of Law who focuses his practice exclusively on representing those injured by the wrongdoing of others. He is member of the National Trial Lawyers Association's Top 100 Trial Lawyers, Million Dollar Advocates Forum and Multi-Million Dollar Advocates Forum. In addition to his legal practice, Aaron teaches Business Law as an adjunct instructor at Troy University's Sorrell College of Business and serves as a field artillery sergeant in the Alabama National Guard.