Dothan Alabama Personal Injury and Accident Lawyer, Aaron Gartlan of Gartlan Injury Law recently settled a case on behalf of a good, hard-working, local nurse for injuries and damages sustained in an automobile wreck against ALFA Insurance Company for underinsured motorist coverage in the Circuit Court of Dale County, Alabama with a jury demand which was scheduled for trial in February of 2012.
The lawsuit was filed against ALFA after Aaron Gartlan was able to obtain the insurance policy limits available in a settlement from the owner of the vehicle that struck the nurse, and ALFA did not offer a settlement to the nurse to fairly compensate her for her injuries and damages including medical bills, lost wages, pain and suffering and mental anguish.
The key to a successful settlement in this case as well as other personal injury and accident cases is through early and thorough trial preparation. This holds true even if the case is settled before a lawsuit is filed or after a lawsuit is filed but before trial, as in this case. In this case that consisted of investigating the facts and circumstances to ensure that liability could be proven by witnesses and evidence.
Then the damages were evaluated. This consisted of communicating with the medical providers and health insurance company to obtain records and to negotiate balances. Additionally, the nurses' medical treatment was monitored which included her emergency room visit and physical therapy. Since she was still having problems, it was appropriate to sheppard the medical treatment and recommend that she see a specialist and then a chiropractor. This was done in an effort to ensure that she received the best possible treatment and to prove and demonstrate the damages discussed earlier. Of course, contact was maintained with these service providers to help facilitate the flow of helpful information and that the outstanding bills were paid.
Next, the nurse was prepared for her deposition, which included reviewing her records and treatment and damages with her and making sure that she was prepared to address the theory of liability, injuries and damages, potential defenses and past medical care, gaps in treatment and pre-existing medical conditions.
Written discovery was conducted, which consisted of written interrogatories and request for production on both sides. We addressed theirs and ALFA complied with ours. This is an effective way to obtain answers to questions and documents from the other side.
Not long after the nurse gave an excellent deposition testimony, ALFA expressed an interest in settling the case before additional litigation expenses were incurred, such as the cost of taking the deposition of the specialist and of mediation. This put us in a position to negotiate the case with a goal of maximizing recovery rather than reaching a settlement, and that ultimately lead to a successful resolution of the case for this good, hard-working local nurse.
Dothan Lawyer Aaron Gartlan of Gartlan Injury Law take great pride in helping people and families stand up to big powerful corporations like insurance companies and welcome calls and visits from people that think they have been taken advantage of. When you feel like you have been taken advantage of, especially by a big powerful corporation, naturally it can seem intimidating and overwhelming and like you do not have a chance to be treated fairly. Our American Court System and the right to a trial by jury was created by the people for the people and was designed to give the people a level playing field against big powerful companies like insurance companies.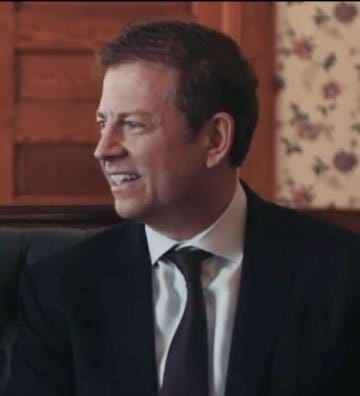 Aaron Gartlan is a graduate of Troy University and the Thomas Goode Jones School of Law who focuses his practice exclusively on representing those injured by the wrongdoing of others. He is member of the National Trial Lawyers Association's Top 100 Trial Lawyers, Million Dollar Advocates Forum and Multi-Million Dollar Advocates Forum. In addition to his legal practice, Aaron teaches Business Law as an adjunct instructor at Troy University's Sorrell College of Business and serves as a field artillery sergeant in the Alabama National Guard.