Dothan attorney Aaron Gartlan of the Gartlan Injury Law settled a prescription error lawsuit against CVS Pharmacy that had been filed in the Circuit Court of Dale County Alabama with a jury demand on behalf of a nice elderly Alabama woman for injuries and damages sustained as a result of a prescription error. The settlement was entered just before the trial date after the case failed to settle at mediation. Dothan attorney Aaron Gartlan retained the services of two pharmacists and consulted with a medical doctor and psychiatrist in trial preparation.
Early and through trial preparation is crucial in any personal injury, accident and wrongful death cases, even if the case is settled without filing a lawsuit. Therefore, it is critical that you hire the right personal injury, accident and wrongful death lawyer and law firm immediately, if you or a loved one have been injured or killed in an accident.
Aaron Gartlan of the Gartlan Injury Law welcome calls, emails and visits of this nature and takes great pride in getting the right medical, psychological, legal, financial, engineering, accident reconstruction, investigative and sometimes other experts involved in our cases in an effort to prove and demonstrate liability, injuries and damages, overcome defenses, add value to the case and maximize recovery.
This puts the Dothan attorney in the best position to prove and demonstrate that full compensation in the case serves to protect the public by sending a message that people and business that violate rules and expose the public to unnecessary danger will be required to pay in full measure. That is our philosophy, guiding principle, the way we view our cases and the driving force behind the cases that we handle.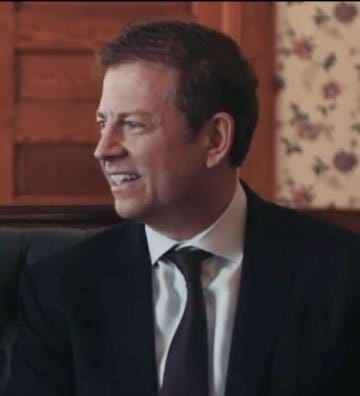 Aaron Gartlan is a graduate of Troy University and the Thomas Goode Jones School of Law who focuses his practice exclusively on representing those injured by the wrongdoing of others. He is member of the National Trial Lawyers Association's Top 100 Trial Lawyers, Million Dollar Advocates Forum and Multi-Million Dollar Advocates Forum. In addition to his legal practice, Aaron teaches Business Law as an adjunct instructor at Troy University's Sorrell College of Business and serves as a field artillery sergeant in the Alabama National Guard.