The Alabama personal injury attorneys of the Gartlan Injury Law in Dothan conclude this series focusing on the eleven (11) vital secrets about automobile crashes and on the job accidents. We look forward to hearing from you.
Secret #7: The ancient and revered Chinese text, The Art of War, puts it poetically: a general who engages in "a hundred victories and hundred battles is not the most skillful. Subduing the other's military without battle is the most skillful."
In an ideal world, you want to avoid a war against Goliath. You want to demonstrate to Goliath that you have an overwhelming case, and that it is foolhardy for him to oppose you. To that end, your Alabama injury attorney should be willing and able to go to trial and win, if need be, to prove liability and damages and get you the maximum recovery.
Secret #8: Do not worry about your insurance rates, if the accident was not your fault.
Your insurance company is not allowed to cancel your auto coverage or hike up your rates for filing a claim in an accident that you did not cause.
Secret #9: Beware the adjuster.
If someone else hit your car, truck or motorcycle, an adjuster from the potentially liable insurer will likely to call you to "get the facts" of the accident. The adjuster may be a very pleasant person. He may ask innocuous sounding questions. But these questions are loaded with rhetorical traps. Even if you are very guarded, you can easily torpedo your case – or at least hurt it badly – without even realizing that you have said anything particularly wrong.
Remember, Goliath plays this game day in, day out. You have never played it before. You are going up unprepared against a much savvier, heavily researched opponent, who has potentially millions of dollars on the line when it comes to your case.
When the adjuster calls, it can feel kind of casual and "not that big a deal." But the stakes for your future can be extremely real. When the adjuster calls, it is kind of like someone waking you up out of a deep sleep at three in the morning (3:00 AM) and throwing you in the ring to box Mike Tyson. It is not a fair fight, and you could get hurt!
Tell the adjuster that your lawyers will deal with situation; ask the adjuster to call them, not you.
Secret #10: Do not sign over your medical records to Goliath.
This goes hand-in-hand with what we just talked about. If you release your medical records to the other driver's insurance company, you put yourself at a disadvantage for no real reason. Again, refer Goliath to your attorney. Don not try to handle him by yourself.
Secret #11: Whether it is written into the policy or not, each and every contract that Goliath signs has an implicit covenant that holds him to fair dealing and good faith.
Restrictions hidden in the bottom of your policy aside, big insurance companies have a duty to behave fairly and good faith. Even if those precise words or clauses are not contained in Goliath's contracts, a judge would (or at least should) hold the insurer to that standard.
Of course, as we discovered, getting Goliath to play fair is often easier said than done.
Thank you for tuning in to this conclusion from our Alabama attorneys with the Gartlan Injury Law. If you have got concerns regarding a claim or case you are dealing with, you have nothing to lose by getting in touch with us now. We look forward to hearing from you.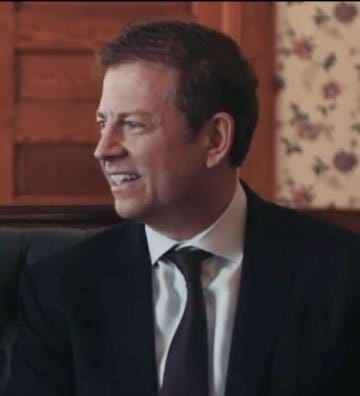 Aaron Gartlan is a graduate of Troy University and the Thomas Goode Jones School of Law who focuses his practice exclusively on representing those injured by the wrongdoing of others. He is member of the National Trial Lawyers Association's Top 100 Trial Lawyers, Million Dollar Advocates Forum and Multi-Million Dollar Advocates Forum. In addition to his legal practice, Aaron teaches Business Law as an adjunct instructor at Troy University's Sorrell College of Business and serves as a field artillery sergeant in the Alabama National Guard.