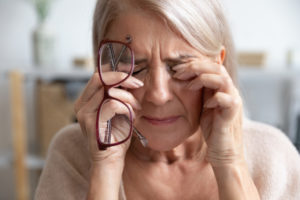 Medical studies show that some patients prescribed Elmiron to treat bladder pain have experienced vision damage
Gartlan Injury Law, a personal injury law firm in Dothan, Alabama, is reviewing cases of people in Alabama who were prescribed the medication Elmiron® for treatment of bladder pain associated with interstitial cystitis and who suffered harm to their vision.
If you have sustained vision loss or retinal damage as a result of regularly taking Elmiron, you may be entitled to seek compensation from the drug manufacturer Janssen Pharmaceuticals for your medical bills and pain and suffering. Talking to a reputable dangerous drug side effects lawyer at Gartlan Injury Law is the quickest way to inform yourself of your legal options and the steps you can take if you have been injured by a dangerous drug. The initial case review is free.
How does Elmiron Harm Patients?
Elmiron contains the active ingredient pentosane polysulfate sodium. The Food and Drug Administration approved the medication for the treatment of bladder pain and discomfort associated interstitial cystitis (IC), a condition that is more common in women. Thousands of people have been prescribed the drug.
In 2018 and 2019, doctors treating patients for IC and painful bladder conditions published case notes in the Journal of Urology describing vision changes they were observing in patients taking Elmiron.
Elmiron side effects research by three ophthalmologists presented at the annual meeting of the American Academy of Ophthalmology in 2019 found that a quarter of the patients they identified with significant exposure to Elmiron showed clear signs of eye damage and that the medication's toxicity could be mistaken for age-related macular degeneration.
The Interstitial Cystitis Network filed a Citizen Petition with the FDA, urging the agency to require Janssen to update its product labeling to warn of the association between retinal disease and use of pentosane polysulfate sodium.
Warning Added to Elmiron
In 2020, Janssen Pharmaceuticals finally added a warning to the labeling of Elmiron to be alert for changes to the retina that may be linked to long-term use of the drug. The FDA said that some patients had reported experiencing changes in vision, including retina pigmentary changes known as pigmentary maculopathy, a condition characterized by spots on the retina. The damage to the retina may be irreversible and can continue to get worse even after the patient stops taking the medication.
The symptoms in the cases reported to the FDA included blurred vision, difficulty reading and slow adjustment to low or reduced lighting.
If you have been taking Elmiron for bladder pain or for osteoarthritis and developed vision changes or blurred vision, you should educate yourself about your legal options by talking to a reputable Alabama attorney who handles dangerous drug cases.
How an Elmiron Dangerous Drug Lawyer Can Help if You're Suffering from Vision Issues
Our experienced legal team at Gartlan Injury Law understands the impact that vision loss and macular damage can have on an individual's life. Gartlan Injury Law can obtain your medical records and review your diagnosis and the medications you have prescribed and discuss whether you have a valid dangerous drug legal claim. If we believe you do, we will be prepared to handle your case with no upfront costs to you. The firm only collects a legal fee if the client receives compensation through a settlement or jury award.
Drug manufacturers have a legal responsibility to produce and market prescription drugs that are safe and effective when taken as directed. They are also required to warn adequately of any known harmful effects. When manufacturers put profits ahead of consumer safety and their products cause harm, they should be held accountable.
Investigations of dangerous drug cases often identify a number of patients who have suffered harmful side effects from a drug. In that situation, the cases may be grouped together as a class action lawsuit or consolidated for the pre-trial discovery phase as a multi-district litigation.
Aaron Gartlan is an experienced Alabama trial lawyer who has successfully taken on large corporations. He is ready to stand up to pharmaceutical companies and fight for a positive outcome on behalf of people who have been harmed.
Gartland Injury Law welcomes your calls and inquiries. Our legal team is ready to thoroughly evaluate your case and legal options.
About Gartlan Injury Law
Gartlan Injury Law is a leading Dothan, Alabama personal injury law firm. Attorney Aaron Gartlan is an experienced and respected attorney. He and his team represent clients throughout Alabama in a wide range of personal injury and wrongful death cases, including those that involve defective products as well as car accidents, truck accidents, motorcycle accidents, workplace injuries and nursing home abuse. The initial consultations are always free. To learn more, call (334) 600-1393 or contact Gartlan Injury Law through its online contact form.
Gartlan Injury Law
408 S Foster St
Dothan, AL 36301
Phone: (334) 600-1676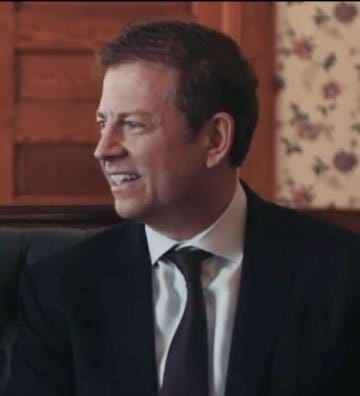 Aaron Gartlan is a graduate of Troy University and the Thomas Goode Jones School of Law who focuses his practice exclusively on representing those injured by the wrongdoing of others. He is member of the National Trial Lawyers Association's Top 100 Trial Lawyers, Million Dollar Advocates Forum and Multi-Million Dollar Advocates Forum. In addition to his legal practice, Aaron teaches Business Law as an adjunct instructor at Troy University's Sorrell College of Business and serves as a field artillery sergeant in the Alabama National Guard.