Alabama personal injury lawyers, wrongful death lawyers and accident trial lawyer Aaron Gartlan of the Gartlan Injury Law in Dothan invite you to follow this series of frequently asked questions in personal injury, wrongful death and accident cases. Aaron hope you enjoy this informative undertaking. As experienced Alabama lawyers they realize that sometimes works like this can elicit more questions that require immediate attention, especially for families and people that have suffered personal injury or wrongful death. Therefore, Aaron encourage and welcome your telephone calls, emails, faxes, messages and visits regarding your case. They understand that you might be dealing with personal injury, bodily injury, lost wages, stress, anxiety, depression, mental anguish, medical bills, medical treatment and care and having difficulty keeping everything on track in the aftermath.
Goliath executes several strategies to numb the idea of seeking the advice and guidance of an Alabama personal injury attorney, wrongful death attorney and accident trial attorney law firm and filing a lawsuit in personal injury, wrongful death and accident cases. In this section, we peer behind the curtain and give you the insider answers you need to face down Goliath. You will discover hugely powerful information. You might want to take notes on your own to utilize later or reread these sections a few times, so you really "get it" and for it to sink in. This section is laid out as a series of questions and answers. This is not a comprehensive list, because each case presents its own set of facts and circumstances, as well as law that will dictate much of the strategy and outcome in the hands of the right Alabama personal injury, wrongful death and accident trial lawyer and law firm. But, hopefully, can get you thinking critically about your rights and options. We have designed it to be far more comprehensive and useful than the standard question and answers "Q&A's" about personal injury law, wrongful death law and accident law that you might find online on legal websites. Again, we hope you enjoy and welcome your feedback.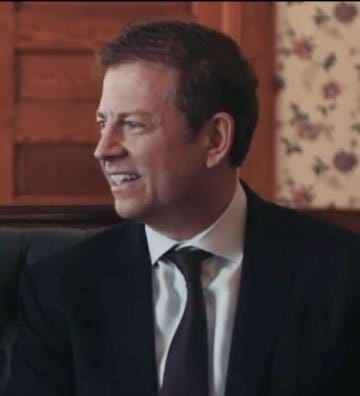 Aaron Gartlan is a graduate of Troy University and the Thomas Goode Jones School of Law who focuses his practice exclusively on representing those injured by the wrongdoing of others. He is member of the National Trial Lawyers Association's Top 100 Trial Lawyers, Million Dollar Advocates Forum and Multi-Million Dollar Advocates Forum. In addition to his legal practice, Aaron teaches Business Law as an adjunct instructor at Troy University's Sorrell College of Business and serves as a field artillery sergeant in the Alabama National Guard.