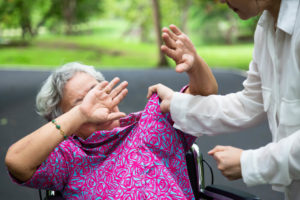 As we age, we may reach a point where we require around-the-clock assistance for medical care, hygiene, and other daily living tasks. Nursing homes exist to provide such care. Residents depend greatly on the facility and the caretakers who work there.
Unfortunately, nursing home neglect occurs all too frequently in facilities in Alabama and across the U.S. One out of every ten older adults suffers from some form of abuse, including neglect, according to the National Adult Mistreatment Report System.
If your loved one has been the victim of nursing home neglect in Alabama, a highly experienced Dothan nursing home abuse lawyer can help put an end to this mistreatment. The Gartlan Injury Law team is ready to take immediate action to remove your loved one from this dangerous situation and work to hold the at-fault parties accountable.
We are ready to discuss your situation right away. Contact us for a free and 100% confidential consultation now.
What Is Nursing Home Neglect in Alabama?
A nursing home's administrators and staff are responsible for their residents' health, welfare, and safety. This consists of keeping residents well-nourished, hydrated, and in a safe physical and emotional space.
Neglect occurs when a nursing home's staff fails to provide adequate care and services. As a result, the resident can suffer physical injury and emotional pain and anguish.
In general, neglect can be categorized as either passive or active:
Passive neglect – This is when caregivers fail to provide essential care due to a lack of awareness or a failure to understand a resident's needs. Passive neglect happens quite frequently. It occurs mainly because of inadequate staff training or understaffing issues. Examples of passive neglect include failing to administer medications as prescribed and failing to monitor vital signs.
Active neglect – This happens when the facility intentionally withholds care. Examples of active neglect are ignoring residents in pain or willfully delaying the changing of soiled clothes or linens.
What Types of Neglect Are Common in Alabama Nursing Homes?
Nursing home neglect can take different forms. Some examples include:
Hygiene neglect – Hygiene neglect happens when the nursing home staff fails to maintain the residents' personal cleanliness. This includes failing to bathe them regularly, brush their teeth, and change the linens. This can lead to dangerous bacteria growth, such as staph infections, which can endanger the resident's life.
Medical neglect – This type of neglect occurs when the nursing home does not provide the necessary medical care or treatment the resident needs. This can cause illness, bedsores, infections, and the incorrect administration of medication.
Nutritional neglect – Nutritional neglect is the failure to provide proper food, drink, and dietary supplements to the resident. Special nutritional care is often necessary because many residents require assistance to keep them nourished. When the staff fails to provide such care, it can lead to dehydration or malnutrition.
Emotional or social neglect – The failure to provide emotional support or social interaction can lead to psychological problems, such as loneliness, emotional distress, and depression. This can happen when the staff does not provide mobility support to residents with limitations or isolates them from group activities.
Neglect of basic and essential needs – This form of neglect is the withholding of the resident's daily needs that keep them safe from harm. These can include failing to regularly reposition bedridden residents or monitor residents inclined to wander, such as Alzheimer's patients.
What Are the Signs of Nursing Home Neglect?
Many cases of nursing home neglect go unreported. Unless the resident says something, the signs of neglect are not so readily apparent. Many residents are reluctant to come forward because of fear of retaliation.
Some signs that you, as a family member or friend, can watch out for include:
Bruising, bleeding, or bandages
Restraining marks around the mouth, throat, wrists, or ankles
Sudden loss or gain in weight
Torn or stained clothing or bedding
Unusual odors, indication of soiling, and poor hygiene
Unclean facilities and rooms
Change in loved one's behavior
Damaged personal items such as eyeglasses or hearing aids
How Can I Prove a Nursing Home Is Liable for My Loved One's Neglect?
When your loved one has been a victim of neglect, how can you prove that a nursing home is liable for neglect? In many instances, this requires investigation and determination of which party or parties are responsible for the resident's care.
Nursing homes are charged with providing responsible care for their residents. When the nursing home staff fails to provide the level of care necessary to shield residents from harm, caregivers and the facility could be liable for the damage they cause, including:
Failure to provide adequate nourishment
Failure to provide assistance to maintain a resident's personal hygiene
Failure to perform background checks on staff
If the resident was harmed due to the nursing home staff's intentional act, the nursing home and staff could be held liable for deliberate neglect. Here are some examples where that can happen:
Intentionally withholding medication
Intentionally failing to bathe a resident or brush their teeth
Intentionally withholding food or water
Intentionally leaving a resident stranded without care, such as in their bed or wheelchair
An experienced nursing home neglect attorney can help your loved one seek a measure of justice and compensation for the harm they've suffered at the hands of negligent caregivers or a poorly run facility. A lawyer can investigate the facility and work quickly to secure evidence of neglect. They will also determine which party or parties may be liable and do everything in their power to hold them accountable.
Taking legal action not only can help your loved one get justice, but it can send a message that mistreatment of vulnerable people will not be tolerated. You might not only be saving your family member, but you might be saving countless others as well.
When Should I Seek Legal Help for Nursing Home Neglect in Alabama?
If you suspect your loved one was a victim of nursing home abuse or neglect, or if you suspect a lack of care caused a loved one's death, contact a nursing home attorney at Gartlan Injury Law for help right away.
For a free and confidential no-obligation case review, call us or reach out to us online. We are available 24/7 to discuss your case, and we are ready to fight for you and your family.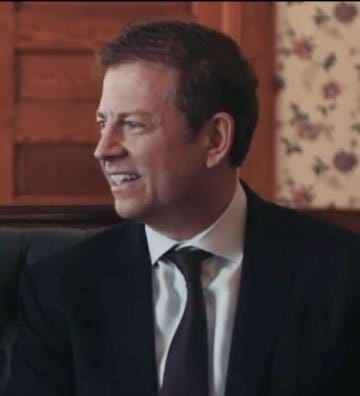 Aaron Gartlan is a graduate of Troy University and the Thomas Goode Jones School of Law who focuses his practice exclusively on representing those injured by the wrongdoing of others. He is member of the National Trial Lawyers Association's Top 100 Trial Lawyers, Million Dollar Advocates Forum and Multi-Million Dollar Advocates Forum. In addition to his legal practice, Aaron teaches Business Law as an adjunct instructor at Troy University's Sorrell College of Business and serves as a field artillery sergeant in the Alabama National Guard.