How Insurance Companies Work Against You In Your Personal Injury And Accident Case.
Hello and welcome to this edition of the Gartlan Injury Law personal injury blog. We are glad you have joined us for this installment and hope that you will visit often and call on us when you are ready.
How can the tort reform agenda impact your personal injury and accident case?
The tort reform agenda is a part of how insurance companies work against you in your personal injury and accident case. Tort reform is an agenda and a propaganda campaign that was created by big powerful corporations and industry giants to vilify lawyers, plaintiffs and claimants in personal injury and accident cases in an effort to minimize, delay, defend and deny claims to save money and increase profits. This creates a public perception that lawsuits are out of control, insurance premiums and the cost of products and services are rising as a result and something must be done about it. Additionally, those that support the tort reform agenda have engaged in the portrayal of personal injury and accident lawyers as greedy bottom feeding ambulance chasers and plaintiffs and claimants as lazy, lying, scum attempting to milk the system in an effort to stir the public into a frenzy to take action to support tort reform. The tort reform agenda attempts to create the illusion that lawsuits, judgments, verdicts and settlements are of control in personal injury, wrongful death and accident cases. Therefore, judgments, verdicts and settlements in these cases need to be capped. Further this agenda encourages the support of politicians and judges that support tort reform. Moreover, the tort reform agenda influences potential jurors with all of the propaganda that calls for cases to be dealt with in a general manner without examining the individual facts and circumstances of each case in an effort to do the right thing. This can negatively impact the value of your case and deny justice.
How can the right personal injury and accident lawyer and law firm defeat the myth of tort reform?
The right personal injury and accident lawyer and law firm can defeat the myth of tort reform by early and through trial preparation. This puts the personal injury and accident lawyer and law firm in the best position to prove and demonstrate that full compensation in the case serves to protect the public by sending a message that people and businesses that violate rules and expose the public to unnecessary danger will be required to pay in full measure.
Our lawyers hope you are enjoying and learning from this information and installment. Please, continue to follow this writing and contact us with questions or comments.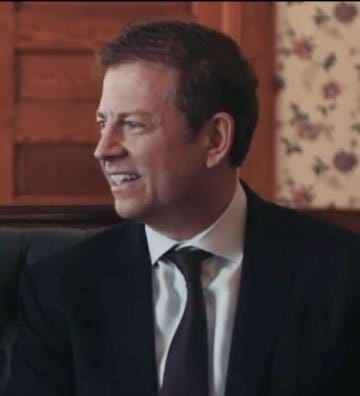 Aaron Gartlan is a graduate of Troy University and the Thomas Goode Jones School of Law who focuses his practice exclusively on representing those injured by the wrongdoing of others. He is member of the National Trial Lawyers Association's Top 100 Trial Lawyers, Million Dollar Advocates Forum and Multi-Million Dollar Advocates Forum. In addition to his legal practice, Aaron teaches Business Law as an adjunct instructor at Troy University's Sorrell College of Business and serves as a field artillery sergeant in the Alabama National Guard.