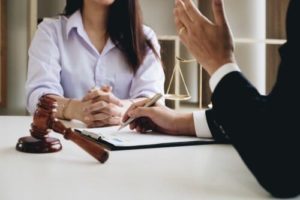 As always, we want to welcome you to the Gartlan Injury Law personal injury and accident blog and encourage you to contact us with your questions. We are here to help you and enjoy hearing from you and visiting with you, so feel free to send us a message, give us a call or stop by. Again, we are happy to have you with us for this installment. It is our goal to provide you with valuable information and extend an open invitation to you to call on us.
In part two (2) and the conclusion of this edition, Aaron Gartlan discuss and address issues related to the question: What happens if I wait too long to file my lawsuit?
Evidence from the scene can also be destroyed, lost, or rendered irrelevant or useless. For instance, consider the case of an auto accident. If you took a picture of the crash scene right after the crash, that picture could be extremely useful for your case. If you wait several hours — until after the debris is cleared — and then you take a picture, that picture could still be somewhat useful… just not as much. Now imagine if you wait several weeks or even months before documenting the damage to your car. Eventually, this evidence becomes essentially useless, legally speaking. Evidence from the scene that is beyond your control can also legally disappear, such a commercial vehicle and black box data. This can seriously compromise your case.
Lastly, Goliath loves when you delay. Goliath is smart enough to be on the ball, particularly when his financial interests are significantly at stake. Indeed, it is not uncommon for Goliath to come right into your hospital room to begin the process of trying to get your claim stunted or dismissed. Although a lawsuit is not exactly a race, you certainly do not want to be a position where Goliath has a several week or even a several day head-start to prepare for your action. If this happens, witness statements can be manipulated and evidence can be tampered with, which can compromise your case.
With that, we conclude this edition of the Gartlan Injury Law Personal Injury and Accident Blog. We hope that you will take the necessary steps to protect your family and your rights. Our personal injury attorneys welcome the opportunity to help you. Again, one (1) of our goals is to provide you with informative and helpful information. As always, Aaron Gartlan invite you to contact us with your questions. We look forward to hearing from you soon. Thank you very much!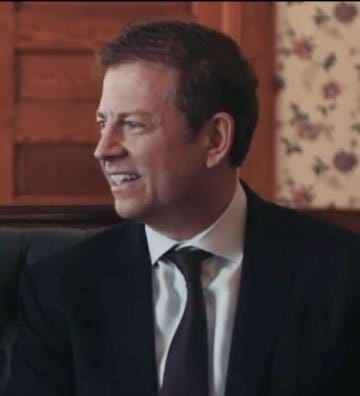 Aaron Gartlan is a graduate of Troy University and the Thomas Goode Jones School of Law who focuses his practice exclusively on representing those injured by the wrongdoing of others. He is member of the National Trial Lawyers Association's Top 100 Trial Lawyers, Million Dollar Advocates Forum and Multi-Million Dollar Advocates Forum. In addition to his legal practice, Aaron teaches Business Law as an adjunct instructor at Troy University's Sorrell College of Business and serves as a field artillery sergeant in the Alabama National Guard.