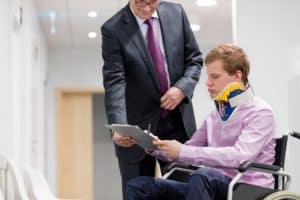 When you suffer from an injury, the medical bills can quickly pile up. An accident may also leave you unable to work and incapable of paying those bills. However, if someone else caused your accident, you may be eligible to file a personal injury claim and recover compensation through a settlement, which will help to lift your burdens. Still, you may wonder, how long will it take to get that settlement?
Unfortunately, no one can say with exact certainty when a case will settle. You have to take many factors into consideration. The severity of your injuries and the length of time it takes to determine liability are just a few of those factors.
Here, we provide an overview of the timeline of a personal injury case in Alabama. To discuss your specific facts and circumstances, contact Gartlan Injury Law today and speak with an experienced and dedicated Dothan personal injury lawyer, Aaron Gartlan. He will provide a free and comprehensive review of your case and answer any questions that you may have about the settlement process.
Timeline of a Personal Injury Case
To understand how long a case will take to settle, you must first understand the timeline of a personal injury case. It involves the steps that you and your lawyer must take in order to move the process along. They include:
Getting medical treatment – Your main priority after an accident should be your own health and recovery. Additionally, if you don't seek medical treatment right away, it could hurt your ability to recover compensation. An insurance company may argue that your injuries are not related to your accident or as serious as you claim they are.
Conducting an investigation – The complexity of an investigation can also be a factor that contributes to the timeline in a personal injury case. An investigation may be complex if a case involves multiple defendants or difficulty with tracking down crucial evidence. For instance, the defendants in a truck accident case may make it difficult to inspect logbooks, black box data or vehicle inspection and maintenance records.
Reviewing medical records – In order to understand your injuries and, in turn, to effectively negotiate with the insurance company, your attorney will need to review your medical records. Your attorney may also reach out to medical experts for a better understanding of complex medical issues such as long-term disability.
Making a settlement demand – Once your attorney understands the total damages in your case, the lawyer will submit a settlement demand to the insurance company. The insurer may accept the demand and pay you the full amount of compensation. If, after reviewing the demand, the insurer does not agree with the amount, it may make an offer and start negotiations. If those negotiations stall, a mediator may be brought in to help reach an agreement.
Going to trial – If no settlement can be reached between you and the insurance company before the trial date, a jury will ultimately be asked to determine liability and damages. The length of the trial will depend on factors such as pretrial motions, the number of witnesses who testify and how long it takes a jury to reach its decision. In some cases, the parties in a personal injury case may reach a settlement during trial or even after the jury returns a verdict.
Disbursing funds – Regardless of whether your case ends in a settlement or judgment, your attorney will need to collect the funds and disburse them. If any health care liens or workers' compensation liens are attached to your recovery, it may lead to more negotiations in order to ensure that you receive the maximum amount.
Keep in mind: These factors can vary from case to case. The amount of time it takes to resolve one case may be significantly longer or shorter than it takes to resolve a different case – even if they involve a similar accident and injuries. For this reason, it is important to work with a lawyer who will avoid generalizations and pay close attention to the unique factors at work in your case.
Common Causes of Delays in Alabama Personal Injury Cases
You should be aware that several different factors can prolong the resolution of a personal injury claim. Three key factors are:
Recovery – You cannot file a personal injury claim until you fully understand the extent of your injuries. This is the only way to know how much to demand in your claim. This will be difficult to assess if you are still undergoing treatment. If it takes you a long time to reach maximum medical improvement (MMI), your claim may take longer. MMI refers to the fact that you have recovered from your injuries as much as you ever will – even if you cannot fully recover.
Liability – In some cases, the evidence may clearly establish a party's fault, and the insurance company will accept liability. However, in many other cases, the insurance company will contest liability and may even try to shift blame to the victim. If this occurs, it will hinder settlement negotiations.
Damages – Insurance companies don't want to pay out large claims. In fact, they will do everything they can to avoid it. So, they may attack your credibility, claim you were at fault for the accident and even try to minimize the full extent of your injuries. If the parties cannot agree on damages, it will add time to the case.
How Can Gartlan Injury Law Help to Resolve Your Case?
Throughout your case, our team at Gartlan Injury Law will pay close attention to your objectives. We realize that, for some people, the time it takes to reach a settlement may be just as important as the amount of compensation, while others may be determined to pursue compensation no matter how long it takes. The bottom line is that we will never take a one-size-fits-all approach when we work with you. We will tailor a strategy to meet your unique needs and goals. To find out more about our approach to working with personal injury clients in Dothan and surrounding communities in Alabama, call or reach us online today.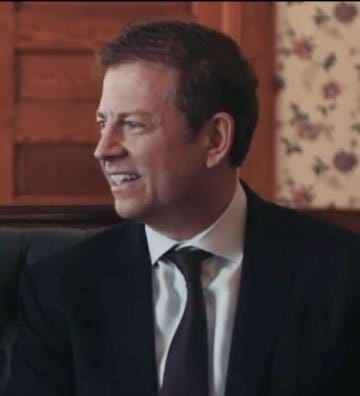 Aaron Gartlan is a graduate of Troy University and the Thomas Goode Jones School of Law who focuses his practice exclusively on representing those injured by the wrongdoing of others. He is member of the National Trial Lawyers Association's Top 100 Trial Lawyers, Million Dollar Advocates Forum and Multi-Million Dollar Advocates Forum. In addition to his legal practice, Aaron teaches Business Law as an adjunct instructor at Troy University's Sorrell College of Business and serves as a field artillery sergeant in the Alabama National Guard.