Dothan Alabama injury attorney Aaron Gartlan of the Gartlan Injury Law, settled a claim with a national chain pharmacy on behalf of a nice Alabama woman that on March 18, 2005, went to a national chain pharmacy located in Alabama, to have prescriptions for Glucatrol XL 5 MG twice daily and Glucophage 500 MG twice daily filled. These are medications for the treatment of diabetes. Instead of this, the pharmacist gave her one bottle of Metformin HCL ER 500 MG TABZEN as a substitute for Glucophage XR 500 MG TAB SAM-J, with instructions to take two tablets by mouth twice a day and one bottle of Metformin HCL 500 MG TABLETSAN as a substitute for Glucophage XR 500 MG TABLET M-J, with instructions to take one tablet twice daily. She took these diabetic medications as instructed from the date in which the prescriptions were filled, until her Physician discovered the mistake on April 14, 2005. On this date, her blood sugar was running high in the 250's.
The negligence of the Pharmacy caused her blood sugar to spike during this time, which resulted in upset stomach, diarrhea and uncontrollable bowel movements, abdominal pain, intestinal problems, weight loss, sleeplessness, lightheadedness and dizziness, embarrassment and mental anguish and caused her to be tired and lethargic. It also negatively affected her relationship with her husband.
On March 18, 2005, the pharmacist clearly breached the standard of care. First, he filled the prescription for Glucophage at 450 milligrams above the maximum dosage, which is 2550 miligrams per day. As a result, this woman was ingesting 450 miligrams of Glucophage in excess of the maximum dose for a period of approximately 28 days. Further, the pharmacist neglected to fill the Glucatrol prescription. Therefore, it is apparent that he did not properly check the prescriptions or counsel the woman regarding the prescriptions before they were dispensed. The negligence of the Pharmacist caused her blood sugar to spike during this time, which resulted in medical problems as stated previously. Fortunately, the symptoms eased off in time. She also had some pre-existing conditions that affected the case.
Injury attorney Aaron Gartlan gathered the medical records, bills, subrogation information and conducted research. Then he consulted with a local nurse practitioner to assist in the review of the records and with medical research to determine that an elevated blood sugar can cause neuropathy, kidney and liver damage. This woman already suffered from a chronic liver condition, as well as other health problems. However, the negligent conduct in this case definitely damaged her and has worsened the symptoms of her existing conditions.
Aaron was able to present this information to the risk management department of the national pharmacy in an effort to prove and demonstrate liability, injuries, damages, overcome defenses, add value to the case and maximize recovery. This facilitated a successful settlement in the case for the compensatory and physical damage, pain, suffering and mental anguish and a resolution of the subrogation interest.
If you or a loved one have been injured by the conduct of a corporation or an individual, Aaron Gartlan of the Gartlan Injury Law welcome your call, email or a visit from you. David and Aaron take pride in their work as injury attorneys for people as well as pride in the other injury attorneys and law firms who do this type of work around the state to help make the community safer by sending a message that people and businesses that violate rules and expose the public to unnecessary danger will be required to pay in full measure.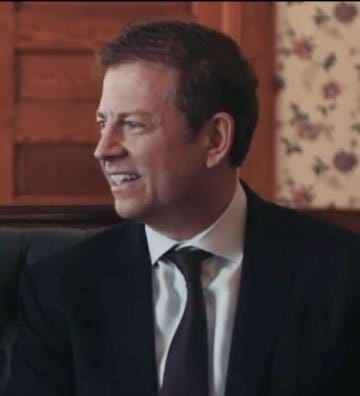 Aaron Gartlan is a graduate of Troy University and the Thomas Goode Jones School of Law who focuses his practice exclusively on representing those injured by the wrongdoing of others. He is member of the National Trial Lawyers Association's Top 100 Trial Lawyers, Million Dollar Advocates Forum and Multi-Million Dollar Advocates Forum. In addition to his legal practice, Aaron teaches Business Law as an adjunct instructor at Troy University's Sorrell College of Business and serves as a field artillery sergeant in the Alabama National Guard.