Dothan Alabama Personal Injury and Accident Lawyer Aaron Gartlan of the Gartlan Injury Law gave a presentation this week to the Dothan Kiwanis Club, using examples of actual cases, regarding the role of the personal injury and accident lawyer in our community. Aaron addressed the local members in attendance and shared with them that personal injury and accident lawyers seek to hold accountable those that violate safety rules and regulations exposing the public to unnecessary danger, causing injury, death and damage, especially in the context of big powerful corporations that value profits and productivity at the expense of safety, human life and well being. He demonstrated how liability, injuries and damages must be proven and defenses overcome, in an effort to add value to the case, maximize recovery, help the injured person heal and protect the community. This is accomplished through early and thorough trial preparation utilizing a team of experts.
Kiwanis clubs are located in eighty (80) nations to help their communities in countless ways. Each community's needs are different, so each Kiwanis club is different. By working together on the mission, members achieve what one person cannot accomplish alone. When you give a child the chance to learn, experience, dream, grow, succeed and thrive, great things happen. Kiwanis are a family of servant leaders. Kiwanis Clubs focus on changing the world by serving children, one child and one community at a time. To do this, many clubs also sponsor a Kiwanis family club K-Kids for primary school children; Builders Clubs for adolescents; Key Clubs for teens; CKI clubs university students and Aktion Clubs for adults living with disabilities, to reach more people and have a greater service impact on their communities. The Kiwanis Club of Dothan meets every Tuesday at noon at the Clarion Inn, located at 231 south and the Ross Clark circle. The Kiwanis Club is a great asset to the Dothan community.
The Gartlan Injury Law is proud of the Great work of the Dothan Kiwanis Club in our Community and appreciates the opportunity to present at the meeting this week.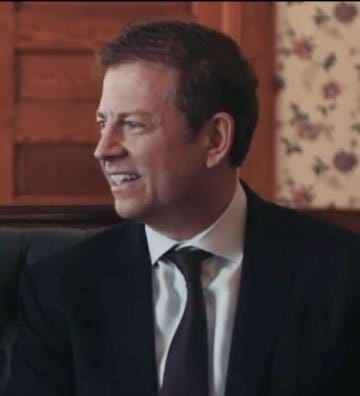 Aaron Gartlan is a graduate of Troy University and the Thomas Goode Jones School of Law who focuses his practice exclusively on representing those injured by the wrongdoing of others. He is member of the National Trial Lawyers Association's Top 100 Trial Lawyers, Million Dollar Advocates Forum and Multi-Million Dollar Advocates Forum. In addition to his legal practice, Aaron teaches Business Law as an adjunct instructor at Troy University's Sorrell College of Business and serves as a field artillery sergeant in the Alabama National Guard.