Dothan Alabama Personal Injury and Accident Lawyer Aaron Gartlan of Gartlan Injury Law settled a claim with Progressive Insurance Company on behalf of a good hard working honest Florida woman for injuries and damages sustained in an automobile wreck through no fault of her own in Dothan Alabama.
The Florida woman suffered injury to her hands, knees, wrist and back when the other driver turned into her path and caused the collision. She was rushed by ambulance to the local emergency room at the hospital on a back board wearing a neck brace. On arrival, multiple traumatic injuries were noted, and she was sent to radiology where x-rays of her right hand, pelvis and cervical spine were taken. She was diagnosed with a hip contusion, hip pointer (iliac crest contusion) and neck injury (cervical strain). She was discharged home with orders of physical therapy and pain management for the excruciating pain in her knees as a result of them being slammed into the dash board in the wreck. She completed physical therapy and had several injections and epidurals. Needless to say this was a life altering event for her.
Fortunately, she had Blue Cross Blue Shield health insurance which paid for the vast majority of her treatment up front, and she had a nominal amount of outstanding medical bills. However, Alabama law allows a health insurance company to demand payment out of insurance settlement proceeds to reimburse them for the payment of medical bills. It also allows an insurance defense attorney for an automobile insurance company for a defendant driver to show and tell a jury and judge that the plaintiff driver had medical insurance that paid their medical bills, but the plaintiff's personal injury and accident lawyer cannot demonstrate and let the jury and judge know the defendant driver has automobile insurance. This is called subrogation and the collateral source rule, and these laws have been lobbied hard for by the insurance companies and are very unfair to injured people. They can complicate and delay cases.
One issue that had to be addressed was some pre-existing medical conditions that the doctors had attributed some of the injury, pain and treatment to. It can be an obstacle in personal injury cases when a person might have old injuries and medical conditions. In these situations the personal injury and accident lawyer must search for evidence that demonstrates the injury, pain and treatment was as a result of the current accident or event and not the old injury or medical condition or the current accident or event aggravated and worsened an old injury or medical condition which resulted in the injury, pain and treatment.
The claim was settled with Progressive without filing a lawsuit. Aaron obtained all of the medical records and bills as well as the accident report and made a demand on the insurance company which summarized the injuries and damages. This resulted in a successful negotiated settlement with Progressive on behalf of the driver that caused this woman's injuries and damages.
Aaron also entered into an agreement with the medical providers and the health insurance company to pay a reduced amount of the outstanding medical bills and reimbursement for the bills paid, which ensured the woman would receive more money in her pocked and all of the medical bills and subrogation interest was paid. The fact that a person has pre-existing medical conditions and injuries can help to facilitate this.
During her case, she referred another woman to the Gartlan Injury Law that had been involved in a car wreck and was confident that the Law Firm could help her also. Aaron are honored and proud to receive referrals from clients and other people in the community. They consider it a great compliment and do not take that level of trust for granted.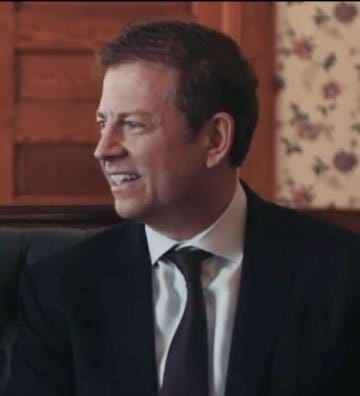 Aaron Gartlan is a graduate of Troy University and the Thomas Goode Jones School of Law who focuses his practice exclusively on representing those injured by the wrongdoing of others. He is member of the National Trial Lawyers Association's Top 100 Trial Lawyers, Million Dollar Advocates Forum and Multi-Million Dollar Advocates Forum. In addition to his legal practice, Aaron teaches Business Law as an adjunct instructor at Troy University's Sorrell College of Business and serves as a field artillery sergeant in the Alabama National Guard.