The Automobile Wreck Settlement:
Alabama Automobile Accident Lawyer Aaron Gartlan of Gartlan Injury Law in Dothan settled a claim with a national automobile Insurance Company on behalf of a good honest hard working Alabama man for personal injury and bodily injury suffered as a passenger in an car accident through no fault of his own in Dothan, Alabama. The Alabama man was recommended to the Gartlan Injury Law by another car accident client.
The Delay In Treatment After The Automobile Wreck:
The Alabama man recommend by our former client was injured as a result of a collision that rendered the vehicle he was traveling in a total loss. The Alabama man did not immediately go to the hospital for treatment, even-though he was visibly shaken up. Instead, he tried to "tough it out" and go on with life including work. However, several days later while on the job, the pain became unbearable, so he finally went to the emergency room at a local hospital in Dothan. The national automobile insurance company initially used this delay in medical treatment after the car wreck as a basis to deny the claim. The most important thing in the aftermath of an automobile wreck is seeking the appropriate medical treatment right away. This is best for your health and any potential personal injury and bodily injury claim.
Alabama Automobile Accident Lawyers:
The Alabama Automobile Wreck Lawyers at Gartlan Injury Law in Dothan were able to persuade the national automobile insurance company to negotiate a settlement of the Alabama man's personal injury and bodily injury claim with the necessity of filing a law suit. Aaron Gartlan are thankful for the vote of confidence from friends, family, clients and colleagues that steer people to us in the aftermath of an automobile accident resulting in personal injury. The Gartlan Injury Law welcomes the opportunity to represent honest Alabamians when facing Giants.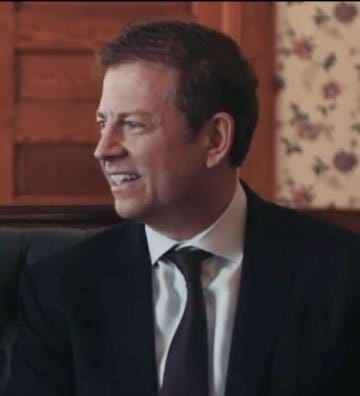 Aaron Gartlan is a graduate of Troy University and the Thomas Goode Jones School of Law who focuses his practice exclusively on representing those injured by the wrongdoing of others. He is member of the National Trial Lawyers Association's Top 100 Trial Lawyers, Million Dollar Advocates Forum and Multi-Million Dollar Advocates Forum. In addition to his legal practice, Aaron teaches Business Law as an adjunct instructor at Troy University's Sorrell College of Business and serves as a field artillery sergeant in the Alabama National Guard.