The Settlement:
The Alabama automobile accident lawyers of the Gartlan Injury Law in Dothan settled an automobile accident lawsuit with a national automobile insurance company that had been filed in an Alabama Court on behalf of a nice, hard working and honest Alabama woman that suffered personal injury and property damage when she was stopped in her vehicle in a school zone due to an automobile wreck in front of her, and was rear ended by another automobile being driven by an un-attentive and negligent driver. The settlement was almost three (3) times the amount offered by the National Automobile Insurance Company prior to the automobile wreck lawsuit being filed.
The Personal Injuries:
After the automobile collision, the Alabama woman carried on the obligations of her day and went home. Initially, after the impact of the car crash, she was offered an ambulance ride to the local emergency room. The Alabama woman felt shaken-up and sore. However, she did not believe there were any serious injuries requiring immediate medical attention, and she believed she could tough it out with ice, heat, over the counter medications and rest. Once at home using the aforementioned methods, the Alabama woman realized she was suffering extensive back and neck pain, as well as headaches and anxiety. She then obtained the necessary treatment.
Obtain Necessary Medical Treatment:
The Alabama Automobile Accident Lawyers at the Gartlan Injury Law in Dothan know all too well that the surge of adrenalin that people experience in light of an automobile wreck can often mask head injuries, back and neck trauma, as well as other personal injuries. National Automobile Insurance Companies will attempt to use the fact that a person does not immediately seek medical treatment in the aftermath of an automobile wreck as evidence that they are not hurt. In fact the National Automobile Insurance Company did so in this automobile wreck lawsuit. It is best for you to seek necessary medical treatment and therapy immediately after and automobile wreck. In this situation, it is better to be safe than sorry.
The Lawsuit:
The automobile wreck lawsuit was filed in an Alabama court and sought compensation for the Alabama woman for the personal injury and vehicle damage she suffered and alleged negligence on the part of the driver and owner of the vehicle that struck and rear ended the Alabama woman's vehicle, causing her personal injury, as well as damage to her vehicle.
Alabama Automobile Wreck Lawyers:
The Alabama personal injury lawyers of the Gartlan Injury Law in Dothan and other Alabama automobile wreck attorneys are able to settle most automobile wreck cases without filing a personal injury lawsuit. However, some automobile wreck cases require litigation in an effort to maximize the recovery.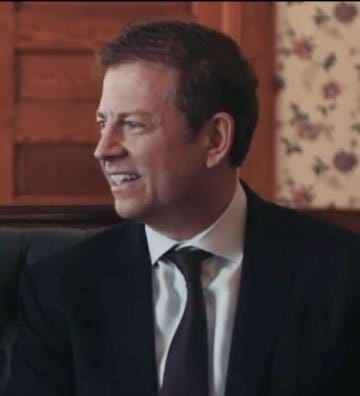 Aaron Gartlan is a graduate of Troy University and the Thomas Goode Jones School of Law who focuses his practice exclusively on representing those injured by the wrongdoing of others. He is member of the National Trial Lawyers Association's Top 100 Trial Lawyers, Million Dollar Advocates Forum and Multi-Million Dollar Advocates Forum. In addition to his legal practice, Aaron teaches Business Law as an adjunct instructor at Troy University's Sorrell College of Business and serves as a field artillery sergeant in the Alabama National Guard.