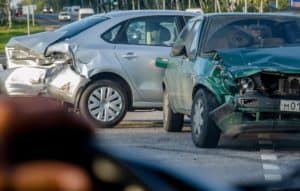 Lane change car accidents are highly common in Alabama and throughout the rest of the country. Generally, motorists that change lanes and hit another vehicle are considered to be at-fault in these crashes. However, in certain circumstances, the driver in the other lane who gets hit may be at fault.
If you have been hurt by another driver that carelessly changed lanes, you may be able to claim compensation for your injuries. To discuss your rights and options, contact Dothan car accident attorney Aaron Gartlan today.
Common Causes of Lane Change Accidents
Many lane change accidents are the result of drivers not properly checking their blind spots. When they attempt to change lanes, they hit a vehicle that they could have easily seen if they had done a proper check. Other common causes of lane change accidents include:
Drivers that fail to pay attention to their surroundings
Poor driving conditions such as high winds or heavy rain
Speeding excessively, which doesn't leave drivers enough time to react
Distracted driving
Drowsy driving
Driving under the influence of alcohol or drugs
Excessive passing of other vehicles on the road.
Those in the path of motorists that engage in these dangerous behaviors while driving can suffer serious injuries. When they do, they are often able to claim compensation to help pay for the costs associated with those injuries. Before they can do that, however, they must prove another driver was at fault for the crash.
Factors that Determine Fault in a Lane Change Accident
Although motorists that improperly change lanes are typically to blame for these accidents, the injured individual must still prove the other driver was at fault. The factors that prove fault will vary depending on the case. However, here are a few common indicators of fault:
The first is whether there was enough room in the other lane before the driver started to move over. Due to the fact that the driver changing lanes crashed into someone, it's likely there was not. Also, if the weather conditions were poor, that could also be a factor if the driver did not exhibit more caution and drive according to the weather conditions.
If the driver did not put their turn signal on to warn other motorists that they were about to change lanes, it will play a large part in determining fault as well. Under Alabama law, drivers are required to use their turn signals when they are about to make a turn. Also, when a motorist is going to move right or left on a roadway, the motorist must do so safely and use turn signals. When any driver violates the law, it is a factor in determining fault.
Supporting Your Case Through a Police Report
In Alabama, the law requires you to report any motor vehicle accident that results in injury, death or significant property damage. After you call law enforcement, an officer will come out to the scene and make a police report. The officer will also determine what actions led to the crash and identify who was likely at fault for it. The officer will include that information within the crash report, which the officer will then put on file.
Often, injured parties ask for a copy of the police report and use it to establish fault. In Alabama, police reports are generally inadmissible in court under the hearsay rule. If the police report is admitted, the officer who prepared the report would need to testify as well.
In reality, most car accident cases don't make it to court. Instead, they are settled with the insurance company of the at-fault party before the case ever goes to trial. When trying to prove fault to the insurance company, you may point to the police report to show fault. The report may make it harder for the insurance company to deny compensation, which the insurance company will likely try to do.
Insurance companies are a business, and they are large ones at that. In car accident cases, they go to great lengths to try and prove the accident victim was partially or entirely to blame for the crash. If the insurance company can prove that you were even one percent to blame for an auto accident, you could be barred from receiving any compensation in Alabama. A police report that indicates that the insured driver changing lanes was to blame for the crash, it will make it much more difficult for the insurance company to deny that its insured driver was at fault.
How a Dothan Car Accident Attorney Can Help You
Car accident cases in Alabama can be extremely complex. For instance, even though it may seem clear that a driver caused your crash by turning into your lane without checking blind spots and/or using turn signals, you must go through the process of gathering and presenting evidence which establishes the driver's fault. Then, you must deal with the insurance company and convince the insurer that it is liable and owes you a certain amount of damages. If the insurer refuses to make a full and fair settlement offer, you must then be ready to go to court.
At Gartlan Injury Law, experienced Dothan car accident attorney Aaron Gartlan has the background necessary to determine who was at fault for your lane change accident. He will take the insurance company to task in order to pursue the compensation you deserve. Contact us today  to learn more in a free, no-risk consultation.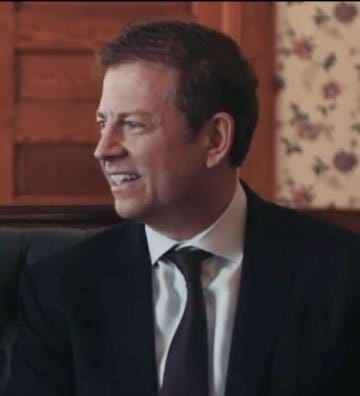 Aaron Gartlan is a graduate of Troy University and the Thomas Goode Jones School of Law who focuses his practice exclusively on representing those injured by the wrongdoing of others. He is member of the National Trial Lawyers Association's Top 100 Trial Lawyers, Million Dollar Advocates Forum and Multi-Million Dollar Advocates Forum. In addition to his legal practice, Aaron teaches Business Law as an adjunct instructor at Troy University's Sorrell College of Business and serves as a field artillery sergeant in the Alabama National Guard.