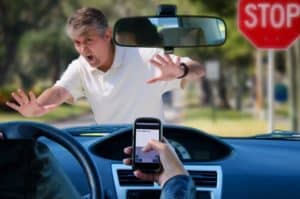 It's a common scenario in Alabama car accidents: A driver plows into another car or a motorcyclist, bicyclist or pedestrian. The driver clearly is at fault. The driver may have been speeding, texting or impaired by alcohol or drugs at the time of the collision and simply failed to act as a reasonable person would have acted under the circumstances. However, because the other party was at fault – even slightly – the driver has a possible "out." The driver can and likely will raise the defense of contributory negligence.
Whether the negligence of a car accident victim contributed to his or her injuries can be a thorny issue. This is because Alabama is one of only five jurisdictions in the country which still follows the doctrine of pure contributory negligence. If the victim's negligence is established, it can bar the victim from getting any compensation. If you think this rule is harsh, you are not alone. Still, it's the law.
If you suffered serious injuries, or if your loved one was killed in any kind of accident in Alabama, you must be extremely cautious about what you say and who you speak to after the crash. Try not to discuss details about the accident with anybody, including the other party's insurance company, until you have legal representation first.
At Gartlan Injury Law, our experienced legal team is driven by a genuine passion for helping people through tough situations such as when a negligent driver tries to shift the blame to the victim. If you suffered serious injuries or lost a loved one in a crash in Dothan or elsewhere in southern Alabama, contact us today. We will provide a timely, helpful and completely free consultation about your case.
What Is Contributory Negligence?
Contributory negligence is, quite simply, any negligence on the part of the plaintiff in a personal injury lawsuit that contributes to his or her injuries. For instance, a motor vehicle driver may be talking on a cell phone, fail to see you crossing the street and strike you, causing you to suffer severe injuries. However, because you were crossing the street in an unmarked crosswalk, or you were talking on a cell phone yourself at the time of impact, your own negligence could possibly be used against you.
Contributory negligence is an affirmative defense. In other words, the defendant in a personal injury lawsuit must be the one to plead and prove the plaintiff's negligence. Typically, during settlement negotiations, the defendant will bring up the possibility of raising the defense at trial.
The unfortunate reality of contributory negligence is that it can prevent a person who was only one percent at fault for an accident from recovering anything. To put it another way: It won't matter if the other party was 99 percent at fault. In a car accident claim, you must establish that the party was 100 percent responsible.
With that said, contributory negligence cannot be used as a defense against acts of wantonness or willfulness such as drunk driving. Also, the defense typically cannot be raised if the victim is a young child who, as a matter of law, cannot be deemed capable of acting negligently.
If I Am Not Responsible for Negligence, What Should I Do?
If you are confident that you were not at fault for your auto accident, then you will generally have fewer concerns about your case as you move forward. Still, you will need help from an experienced car accident lawyer to gather and analyze all of the evidence necessary to prove that another party was completely at fault for your injuries.
Attorney Aaron Gartlan will know how to conduct an independent investigation of your accident. He can preserve and collect evidence and take every step necessary to hold the negligent party in your case fully accountable for the harm which you have suffered.
If I Am Responsible for Contributory Negligence, What Should I Do?
Fortunately, Alabama law recognizes the harsh effects of contributory negligence. Even if you were somewhat at fault for a car accident that left you with injuries, you may still be able to recover damages. This can happen in two different scenarios:
Sudden emergency doctrine – You may be able to show that a reasonably prudent person, when faced with the same or a similar sudden emergency, would have acted just as you did. For example, you may have pulled into the lane of a speeding driver because the driver ahead of you suddenly came to a stop, and you were trying to avoid a rear-end collision.
Last clear chance doctrine – You can also present evidence that the other driver had the last opportunity to avoid the accident. This can be a highly difficult – but not impossible – thing to prove. You basically need to show that the other driver knew of your situation, realized or had reason to realize that you were inattentive and unlikely to discover that you were in peril and, in turn, negligently failed to avoid harm to you.
If You Are Accused of Contributory Negligence Call Gartlan Injury Law, Today.
For years, attorney Aaron Gartlan has helped car accident victims in Dothan and throughout southern Alabama to fight for justice. At Gartlan Injury Law, we believe that serving those who are most vulnerable is a calling. If you are suffering after a painful and devastating wreck, you should not be forced to face it alone – especially if the driver who caused your crash tries to put the blame on you.
We know how insurance companies treat car accident victims. Their goal is to try to get away with paying as little as possible or with paying nothing at all. We won't let the insurance company get away with it. We will thoroughly investigate your crash and present the strongest case possible on your behalf. We know how important your case is to you. Rest assured, it's important to us, too. Don't wait to act. Contact us today for a free consultation.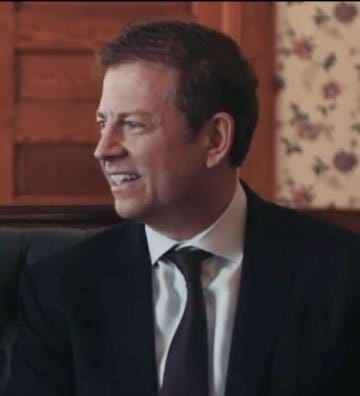 Aaron Gartlan is a graduate of Troy University and the Thomas Goode Jones School of Law who focuses his practice exclusively on representing those injured by the wrongdoing of others. He is member of the National Trial Lawyers Association's Top 100 Trial Lawyers, Million Dollar Advocates Forum and Multi-Million Dollar Advocates Forum. In addition to his legal practice, Aaron teaches Business Law as an adjunct instructor at Troy University's Sorrell College of Business and serves as a field artillery sergeant in the Alabama National Guard.