The Alabama personal injury lawyer of the Gartlan Injury Law in Dothan welcome you back as we continue this series and conclude the installment covering what to do after an accident.
#2 Document All Evidence – More Than You Think You Need!
As the old Chinese proverb goes: "the palest ink is better than the best memory." You need to document, objectively, all evidence that can help you and your Alabama lawyer.
Take pictures of the accident scene and your injuries.
Write down witness statements — verbatim, if possible.
Journal your experience as soon as possible after the accident.
Collect drivers' license numbers, telephone numbers, insurance information, email addresses, names, license plate numbers, and any other information you can think of from all parties to and witnesses of the accident.
If a police officer investigated the crash and wrote up an accident report, get that officer's name and card, so that you can request a copy of the accident report from him or her.
If you went to the hospital or to a doctor's office after the accident, collect all relevant paperwork from that visit. Note what happened and what was said.
Don't worry about collecting the "perfect" information the "perfect" way. Be resourceful about it. For instance, say you don not have a camera in your glove compartment to take emergency road side pictures. That's fine. Just take pictures with your cellular phone.
Err on the side of way over-collecting information. Get a little OCD about it. Your injury lawyer will be able to sort the useful information from the non-useful stuff later on. Just get stuff down on paper and collect relevant materials.
#3 Avoid Admitting Fault
Perhaps you believe that you caused or at least contributed to the accident. That's fine. There is a time and a place to disclose your feelings and beliefs about the accident.
But don't reveal your opinions until you connect with an attorney.
Until you do a really full investigation, you can not know with certainty what caused the accident. For instance, maybe you sailed through a red light and hit a car in the intersection. Your intuition is to blame yourself for the automobile wreck. Maybe you had not been paying attention to the road.
Possibly.
But it might turn out that your brakes had been worn down — or had failed at a key movement! If that is the case, then the situation changes completely. The accident was not your fault. It was the fault of the brake's designer/manufacturer or a clumsy repair person. But if you say something to an adjuster or a police officer or another driver to the effect of "I'm so sorry" or "I saw the red, but I sailed through the light for some reason," your case could be compromised, perhaps fatally so. You could lose out on a chance to recover hundreds of thousands of dollars. You could also wind up on the business end of someone else's personal injury lawsuit.
So you really need to be careful about what you say, to whom, and when you say it!
#4 Connect with an Alabama personal injury lawyer law firm immediately – even if the accident was not "that bad" and you were not "that hurt."
There is no downside to connecting with a lawyer to discuss what happened. But can be a huge downside to failing to get legal advice as soon as possible (ASAP). As we have discussed elsewhere, the longer you wait to begin to prepare your case, the more Goliath's advantage over you grows.
Our accident and injury attorneys invite you to continue to track this series of writings for you. We hope they help. Our free consultation is available when you are ready.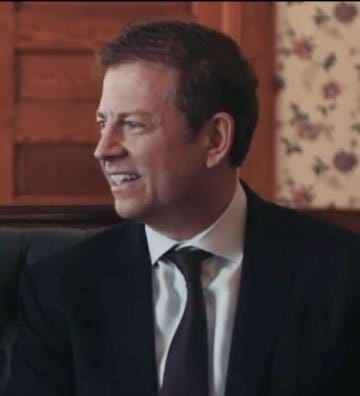 Aaron Gartlan is a graduate of Troy University and the Thomas Goode Jones School of Law who focuses his practice exclusively on representing those injured by the wrongdoing of others. He is member of the National Trial Lawyers Association's Top 100 Trial Lawyers, Million Dollar Advocates Forum and Multi-Million Dollar Advocates Forum. In addition to his legal practice, Aaron teaches Business Law as an adjunct instructor at Troy University's Sorrell College of Business and serves as a field artillery sergeant in the Alabama National Guard.