We invite you to continue to follow part two (2) of this series or just join in here, as Alabama personal injury lawyers, wrongful death lawyers and accident trial lawyers with the Gartlan Injury Law in Dothan, Aaron Gartlan continue to address what to do after an accident or personal injury.
#1 Get medical help as soon as possible.
If you get seriously hurt in an accident (e.g. you break your leg falling from scaffolding at a construction job) you will obviously be immediately rushed to the hospital. But not all accidents are so "cut and dry." You might be surprised by how many people neglect to get proper medical treatment after their personal injuries or who neglect proper follow-up care.
For instance, say you got hurt in a rear-end collision automobile accident and take a hit at a stoplight. You went to your doctor for a checkup afterwards. She didn't find any breaks or brain damage, and she sent you home. Despite nagging pain and a feeling of "fogginess," you failed to do follow-up medical evaluations, care or treatment. Weeks later, however, your sore neck and shoulders become too painful to bear. You return to a hospital for medical imaging that reveals you are suffering from whiplash and a sprained spine. But because you allowed a so-called "gap in treatment" to occur, you now will have a harder time proving this particular injury was related to the car wreck that prompts your personal injury case. The automobile insurance company of the other adverse driver that caused the car crash can point to your treatment history and craft an argument that you were not "that hurt." Or the company may even imply that your injury was caused by something that happened after the car accident and had nothing to do with it.
Goliath can be very sneaky when it comes to this stuff. Goliath knows that your delay in medical care and follow-up treatment for your personal injuries will be a feather in his cap. So don't give him an inch. Get good medical help and follow-up care and treatment; listen to your body and avoid ignoring the "minor" aches and pains you feel. They could indicate chronic problems that could cost thousands of dollars to fix and cost you headaches, pain, suffering, mental anguish, depression, insomnia and anxiety in the process.
Alabama personal injury lawyers, wrongful death lawyers and accident trial lawyers, Aaron Gartlan with the Gartlan Injury Law in Dothan extend an invitation to you to read part three (3) of this informative series regarding what you should do after being involved in an accident or suffering a personal injury. They welcome your visits, telephone calls, emails and messages regarding questions about your personal injury, wrongful death and accident case.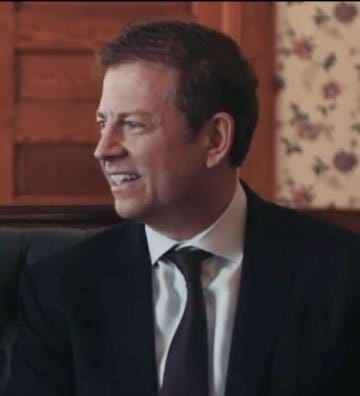 Aaron Gartlan is a graduate of Troy University and the Thomas Goode Jones School of Law who focuses his practice exclusively on representing those injured by the wrongdoing of others. He is member of the National Trial Lawyers Association's Top 100 Trial Lawyers, Million Dollar Advocates Forum and Multi-Million Dollar Advocates Forum. In addition to his legal practice, Aaron teaches Business Law as an adjunct instructor at Troy University's Sorrell College of Business and serves as a field artillery sergeant in the Alabama National Guard.