Alabama Automobile Accident Lawyer, Aaron Gartlan of Gartlan Injury Law recently settled an Uninsured Motorist claim on behalf of an honest and hard working Seminole County, Georgia man. Uninsured motorist (UIM) coverage provides insurance benefits in the event of an automobile crash caused by the negligent or wanton conduct of an uninsured driver.
The Georgia man was a passenger in a vehicle that was hit from behind at a high rate of speed causing multiple injuries that left the man hospitalized. Upon investigating the wreck, it was revealed that the adverse driver did not have automobile insurance. This prompted the Georgia man to contact the injury lawyers at the Gartlan Injury Law.
Since the driver that caused the wreck did not carry automobile insurance, the injury attorneys at the Gartlan Injury Law determined that the driver and owner of the vehicle the Georgia man was traveling in as a passenger carried uninsured motorist coverage. Therefore, the lawyers at the Gartlan Injury Law filed an uninsured motorist claim on behalf of the Georgia man.
The Alabama Automobile Accident Lawyers of Gartlan Injury Law know the importance of investigating every claim from every angle. Without the Gartlan Injury Law's representation in this case, the Georgia man was lost and did not know what to do, this may have left him unsuccessful at recovering anything at all. Large Insurance Corporations count on the fact that people will try and handle claims on their own. This gives them the chance to undermine the injuries, thus undermining the amount of the recovery. It is very important to have someone in your corner when dealing with these companies to ensure that you are treated fairly. That is where the Alabama Automobile Accident Lawyer Aaron Gartlan of Gartlan Injury Law in Dothan can help. If you have been injured in an automobile accident, please call on the injury attorneys at the Gartlan Injury Law (334)699-4625 for your free consultation. All automobile accident consultations are 100% free and confidential.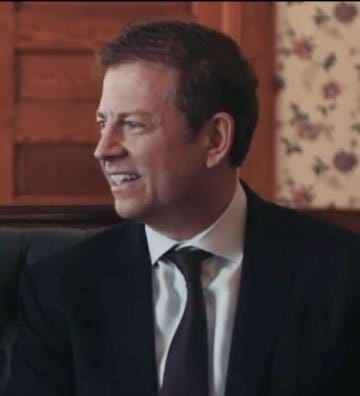 Aaron Gartlan is a graduate of Troy University and the Thomas Goode Jones School of Law who focuses his practice exclusively on representing those injured by the wrongdoing of others. He is member of the National Trial Lawyers Association's Top 100 Trial Lawyers, Million Dollar Advocates Forum and Multi-Million Dollar Advocates Forum. In addition to his legal practice, Aaron teaches Business Law as an adjunct instructor at Troy University's Sorrell College of Business and serves as a field artillery sergeant in the Alabama National Guard.