The Automobile Wreck:
Alabama automobile wreck attorney Aaron Gartlan of Gartlan Injury Law in Dothan settled a claim without litigation with a National Insurance Company on behalf of a good hard working Alabama man for injuries and damages he sustained in an automobile accident that happened as a result of the negligent conduct of another driver pulling onto the roadway from a private drive without looking for on-coming traffic.
The Automobile Wreck Medical Treatment:
The Alabama man was rattled after the automobile accident but figured he could go home and get some rest and make it to work the next day. However, the hard working Alabama man began to experience extreme worsening back pain that persisted forcing him to seek medical treatment the day after the automobile wreck at a local hospital emergency room, where several tests were ran and pain medication was prescribed. He followed-up with chiropractic treatment.
Seek Medical Treatment Immediately After An Automobile Wreck:
Personal injury victims often experience a sudden burst of energy in the aftermath of an automobile accident that can cover the symptoms of injuries. Sometimes, the pain of a personal injury will slowly escalate and not become severe until hours or days after an automobile crash. Personal injury victims expect to experience some stiffness, soreness and pain in light of a car wreck. Therefore, many hard working personal injury victims will not seek medical treatment after an automobile crash until hours or days later when the pain becomes unbearable.
Personal injury victims should seek the necessary medical treatment immediately after an automobile crash. First, it is the right thing to do for health reasons. In many cases, personal injury victims might not experience serious symptoms from head injuries, back trauma and other hurts right away after a car crash. The adrenaline rush experience post car crash will hide personal injury symptoms. Additionally, automobile insurance companies will attempt to use the fact that a personal injury victim does not seek immediate medical attention after an automobile collision as evidence that they are not injured.
Alabama Automobile Wreck Attorneys:
The Alabama automobile wreck attorneys of the Gartlan Injury Law in Dothan recommend seeking immediate medical treatment after an automobile wreck and a free and confidential consultation with an Alabama automobile wreck lawyer.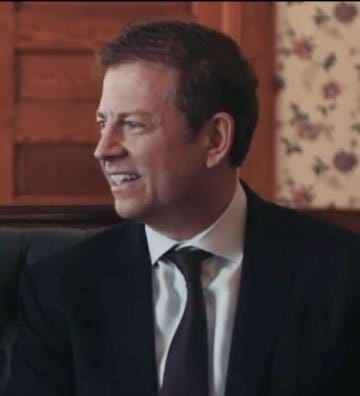 Aaron Gartlan is a graduate of Troy University and the Thomas Goode Jones School of Law who focuses his practice exclusively on representing those injured by the wrongdoing of others. He is member of the National Trial Lawyers Association's Top 100 Trial Lawyers, Million Dollar Advocates Forum and Multi-Million Dollar Advocates Forum. In addition to his legal practice, Aaron teaches Business Law as an adjunct instructor at Troy University's Sorrell College of Business and serves as a field artillery sergeant in the Alabama National Guard.