We are glad you are back and hope you will enjoy Alabama personal injury lawyers, wrongful death lawyers and accident trial lawyer Aaron Gartlan with the Gartlan Injury Law in Dothan, further addressing the question, "What should I do after an accident or personal injury?"
#3 Avoid Admitting Fault at the Scene or in Discussions with Insurance Adjuster
Perhaps you believe that you caused or at least contributed to the accident and personal injury. That is fine. There is a time and a place to disclose your feelings and beliefs about the accident and personal injury.
But don not reveal your opinions until you connect with your Alabama personal injury attorney, wrongful death attorney and accident trial attorney law firm.
Until your personal injury lawyer, wrongful death lawyer and accident trial lawyer law firm does a complete and thorough investigation, you can not know with certainty what caused the accident and personal injury. For instance, maybe you sailed through a red light and hit a car in the intersection. Your intuition is to blame yourself for the automobile wreck. Maybe you had not been paying attention to the road.
But it might turn out that your brakes had been worn down or had failed at a key movement! If that is the case, then the situation changes completely. The car accident was not your fault. It was the fault of the brake's designer/ manufacturer or a clumsy repair person. But if you say something to an automobile insurance adjuster or an investigating police officer or another driver to the effect of "I'm so sorry" or "I saw the red, but I sailed through the light for some reason," your case could be compromised, perhaps fatally so. You could lose out on a chance to recover hundreds of thousands of dollars. You could also wind up on the business end of someone else's personal injury lawsuit.
So you really need to be careful about what you say, to whom, and when you say it!
An automobile insurance adjuster from the potentially liable insurer will likely call you after the car wreck to "get the facts." The adjuster may be a very pleasant person. He may ask what seems to be harmless-sounding questions. But these questions are loaded with rhetorical traps. Even if you are very guarded, you can easily torpedo your personal injury, wrongful death or accident case – or at least hurt it badly – without even realizing that you have said anything particularly wrong.
Remember, Goliath plays this game day in, day out. You have never played it before. You are going up unprepared against a heavily researched opponent that potentially has millions of dollars on the line when it comes to your personal injury, wrongful death and accident case.
When the personal injury, wrongful death or accident insurance adjuster calls, it can feel kind of casual and "not that big a deal." It is kind of like someone waking you up out of a deep sleep at three (3) in the morning and throwing you in the ring to box Mike Tyson. It is not a fair fight, and you could get hurt! But the stakes for your future can be extremely real.
Tell the adjuster that your personal injury lawyers, wrongful death lawyers and accident lawyers and law firm will deal with the situation and ask the adjuster to call them, not you.
Alabama personal injury lawyers, wrongful death lawyers and accident trial lawyer, Aaron Gartlan with the Gartlan Injury Law in Dothan will conclude this in part five (5) of this series regarding what you should do after being involved in an accident or suffering a personal injury. They welcome your visits, telephone calls, emails and messages regarding questions about your personal injury, wrongful death and accident case.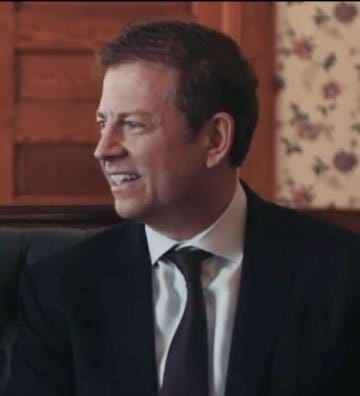 Aaron Gartlan is a graduate of Troy University and the Thomas Goode Jones School of Law who focuses his practice exclusively on representing those injured by the wrongdoing of others. He is member of the National Trial Lawyers Association's Top 100 Trial Lawyers, Million Dollar Advocates Forum and Multi-Million Dollar Advocates Forum. In addition to his legal practice, Aaron teaches Business Law as an adjunct instructor at Troy University's Sorrell College of Business and serves as a field artillery sergeant in the Alabama National Guard.