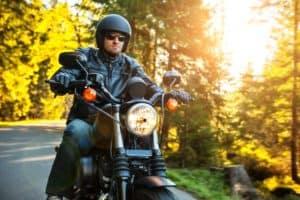 Due to Alabama's warm climate, you can find motorcycles on our roads throughout the year. To keep riders and passengers safe and reduce the risk of motorcycle accidents, our state has enacted several motorcycle laws. These laws address all aspects of motorcycle riding, including gear, equipment and the rules of the road.
If you ride regularly in Alabama, you should know the basic laws and regulations that apply to you. While you can't do anything about other people and how they drive, you can take measures to protect yourself and those you love by complying with these laws. Ultimately, if you have suffered injuries in a motorcycle crash due to someone else's negligence, you should contact Gartlan Injury Law as soon as possible for a free consultation about your case.
What Motorcycle Gear Does Alabama Require?
Since there is very little protection for motorcycle riders and passengers, their gear becomes their primary means for protecting themselves in a crash. Along those lines, many safety experts believe that a helmet is the most important piece of gear that a motorcyclist can wear. The National Highway Traffic Safety Administration reports that helmets are actually 37 percent effective when it comes to saving lives.
Under Alabama law, all riders and passengers must wear a DOT-approved helmet. The helmet should have a hard, shatter-proof shell as well as thick, shock-absorbent foam padding in the interior. The helmet should also have a chin strap that can be secured. No visor is required. However, a rider will be safer with a visor, goggles or some other form of eye protection.
Otherwise, Alabama law has no specific requirements for what riders and passengers should wear on a motorcycle. Technically, you can ride a motorcycle in just about any attire. However, that would not be a wise choice. Responsible motorcycle riders and passengers should keep the following in mind when choosing what to wear:
Gloves are a smart choice. They protect your hands from road rash and things like flying rocks, bugs and other objects that can injure your hands. You should pick gloves with tough, rigid knuckle protection.
Full-length pants are best. Choose natural fibers, not synthetics, and avoid any polyester clothing that can melt if heated. If you ever lay down the motorcycle, you'll be glad you are wearing pants rather than shorts that expose your skin.
Wear a sturdy jacket. It should be made of natural material, or it should be an approved riding jacket that is made of non-flammable synthetic materials.
Wear boots or shoes with ankle protection. Never wear flip flops or other open toe shoes.
What Motorcycle Equipment Does Alabama Require?
To be "street legal," a motorcycle on the road in Alabama should have the following equipment:
Working headlight
Working taillight
Working brake light
Functioning front and rear brakes
Functioning turn signals
A working horn
Two mirrors.
Alabama does not restrict the sound which motorcycles make. So, mufflers are not required. Additionally, under state law:
You can carry a passenger only if foot pegs are available.
No more than one passenger can ride at a time.
A rider cannot carry bundles or other bulky items that could prevent the rider from keeping both hands securely on the handlebars
All riders must wear shoes while on the motorcycle.
Handlebars cannot be more than 15 inches above the rider's seat.
What Type of License Do You Need to Ride a Motorcycle in Alabama?
For many years, Alabama was one of the few states in the country which did not require a person to have a special license to operate a motorcycle. That changed in 2015. Today, you must have a Class M driver's license (or endorsement) in order to ride a motorcycle on Alabama roads. You can obtain the license by pass a knowledge test or by completing a motorcycle safety course.
All motorcycle riders – even those who have ridden for decades – should consider taking a safety course periodically. Research is always evolving, and new tricks, tips and information can be of great use. Likewise, a refresher course is always a good idea when you buy a new motorcycle, as it will give you time to familiarize yourself with the new ride in a safe and controlled environment.
Is Lane Sharing Legal in Alabama?
Lane sharing occurs when a motorcycle is ridden alongside another vehicle. For a number of reasons, a rider may choose to ride in between other vehicles on the road. However, this practice is illegal in Alabama.
One exception to this rule is that two motorcycles can ride side-by-side in the same lane. One advantage to co-riding in a lane is that it creates a larger footprint, and it makes it less likely that a larger vehicle will attempt to pass too closely or force you off the road. Likewise, it is easier for a motor vehicle driver to see two tail lights from behind rather than just one.
In busy traffic, riders often realize that a simple bump from a distracted driver could result in being trapped between cars. So, these experienced riders may try to ride between cars when they are stopped or slowed down in traffic. While this practice may seem to be safer, it still remains illegal.
Get Help from an Experienced Alabama Motorcycle Accident Lawyer
You can control only your own actions when you are on the road on your motorcycle. So, it is important to remain vigilant and educated about riding safety.
If someone violates your rights on the road and causes you to suffer serious injuries in a motorcycle crash, you will need aggressive legal representation in order to protect your rights afterward. Contact Gartlan Injury Law today and schedule a free initial consultation through our conveniently located office in Dothan. Our experienced legal team is driven by our genuine passion for helping people through tough situations, including injured motorcyclists and their families. We will never collect a fee unless we secure a financial recovery for you.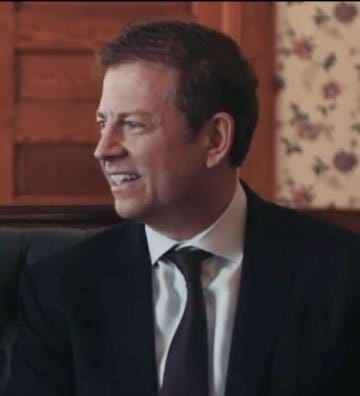 Aaron Gartlan is a graduate of Troy University and the Thomas Goode Jones School of Law who focuses his practice exclusively on representing those injured by the wrongdoing of others. He is member of the National Trial Lawyers Association's Top 100 Trial Lawyers, Million Dollar Advocates Forum and Multi-Million Dollar Advocates Forum. In addition to his legal practice, Aaron teaches Business Law as an adjunct instructor at Troy University's Sorrell College of Business and serves as a field artillery sergeant in the Alabama National Guard.