The Gartlan Injury Law and the Law Firm of Prince, Glover & Hayes along with Troy University Dothan presented a six hour continuing legal education seminar for Alabama general practice attorneys on Friday July 13, 2012, at Troy University Dothan entitled David vs. Goliath: How to Survive and Defeat the Giant. The seminar focused on personal injury and accident cases and specifically the way to survive and defeat the giant insurance companies and big powerful corporations in injury and accident cases.
The attendees learned about Goliath and the danger he poses to the community, as well as the dirty tactics and tricks he employs to deny injury and accident victims justice.
The attendees learned that victory and survival is obtained through early and thorough trial preparation in each and every case in an effort to prove and demonstrate liability, injuries, and damages, overcome defenses, and add value to the case to maximize recovery. This puts the personal injury and accident lawyer law firm in the best position to prove and demonstrate that full compensation in the case serves to protect the public by sending a message that people and businesses that violate rules and expose the public to unnecessary danger will be required to pay in full measure.
Speakers included personal injury and accident lawyer Aaron Gartlan of the Gartlan Injury Law in Dothan, Alabama, personal injury and accident lawyers Matt Glover and Coe Baxter of the Law Firm of Prince, Glover & Hayes in Tuscaloosa, Alabama, Kirk Eriksen, DC of the Chiropractic Health Institute in Dothan, Lynn Suggs, PhD, LPC, NCC of Professional Counseling & Consulting Services in Dothan and Harry Weiser, MD, FAANS, FACS of Dothan Neuroscience Center.
The seminar was free of charge to Alabama general practice attorneys that registered and breakfast was provided by Freedom Court Reporting, lunch was provided by LexisNexis. There were also a number of vendors in attendance, including Dothan Police Corporal and the Dothan Community Watch Program Coordinator RaeMonica Carney and Anne Cox of Cox Custom Clothiers.
The seminar was a Giant success, and the Gartlan Injury Law was glad to be a part of it in an effort to educate the public and help make the community safer. In fact plans are being made for the next one.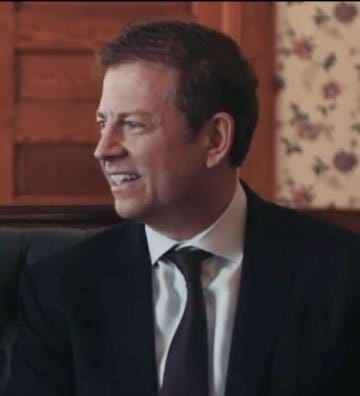 Aaron Gartlan is a graduate of Troy University and the Thomas Goode Jones School of Law who focuses his practice exclusively on representing those injured by the wrongdoing of others. He is member of the National Trial Lawyers Association's Top 100 Trial Lawyers, Million Dollar Advocates Forum and Multi-Million Dollar Advocates Forum. In addition to his legal practice, Aaron teaches Business Law as an adjunct instructor at Troy University's Sorrell College of Business and serves as a field artillery sergeant in the Alabama National Guard.