The Settlement:
The Alabama personal injury lawyers of the Gartlan Injury Law in Dothan settled a personal injury lawsuit with a national automobile insurance company that had been filed in an Alabama Circuit Court with a jury demand on behalf of a nice and honest Alabama woman that suffered personal and bodily injury when she was struck by a vehicle while walking in a parking lot.
The Personal Injuries:
After getting up off the ground, the Alabama woman went on about her business of the day. She was shaken-up but did not believe she was injured initially. However, a short time later, the Alabama woman began to experience excruciating back, neck and stomach pain, as well as headaches and anxiety. Therefore, she sought medical treatment. It is very common in the aftermath of a personal injury to feel a jolt of adrenalin, which can mask the aches, stings, throbbing and hurting, so it is best to immediately seek medical treatment. Traumatic brain injuries happen as a result of automobile wrecks, slip and falls and other types of blows to the head. The symptoms of Traumatic brain injuries can go undetected and undiagnosed. The Alabama personal injury lawyers of the Gartlan Injury Law have firsthand experience with good, honest injured Alabamians in this situation and cannot over emphasize the importance of obtaining medical treatment right away in the aftermath of a personal injury.
The Lawsuit:
The personal injury lawsuit sought compensation on behalf of the Alabama woman for the damages she suffered and was filed in the Alabama circuit court with a jury demand and alleged negligence and wantonness on the part of the driver and owner of the driver that struck the Alabama woman, causing her personal and bodily injury, as well as mental anguish and emotional distress. The national automobile insurance company of the driver and vehicle owner that struck the Alabama woman made no offers to settle the case until the personal injury lawsuit was filed and the case was placed on the trial docket.
Alabama Personal Injury Lawyers:
The Alabama personal injury lawyers of the Gartlan Injury Law in Dothan realize that many personal injury cases will settle without filing a personal injury lawsuit. However, some cases require the filing of a lawsuit in order to maximize the recovery.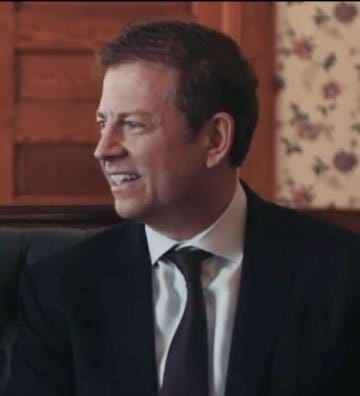 Aaron Gartlan is a graduate of Troy University and the Thomas Goode Jones School of Law who focuses his practice exclusively on representing those injured by the wrongdoing of others. He is member of the National Trial Lawyers Association's Top 100 Trial Lawyers, Million Dollar Advocates Forum and Multi-Million Dollar Advocates Forum. In addition to his legal practice, Aaron teaches Business Law as an adjunct instructor at Troy University's Sorrell College of Business and serves as a field artillery sergeant in the Alabama National Guard.