Did David Make a Lucky Shot? Definitely not!
Let us delve into David and Goliath to demonstrate how David's victory was definitely not beginner's luck. As David approached the giant nine-foot beast and warrior, Goliath and his shield bearer taunted and threatened him, David remained steady, faithful and confident in the mission. David was armed only with five smooth stones in his shepherd bag, the trusty sling he used as a shepherd to wage battle with wild predators who threatened his flock, and the invisible armor of God. In spite of Goliath's massive advantage – his towering size, his armor, his javelin, sword and other weapons – David demolished him with a single strategic shot from his sling. The smooth stone sailed through a hole in Goliath's armor, hit the beast in the forehead, and knocked him out.
Our book, entitled David vs. Goliath: The Slingshot, Shepherd's Bag, Five Smooth Stones and Invisible Armor You Need for Justice has been written to arm those impacted by personal injury and accidents with the necessary information to stand up and face the industry giants and is designed with you in mind to give you the smooth stone to defeat the giant Goliath company by:
Demonstrating an understanding of the pressures your family and you face;
Exposing the nine great myths created by Goliath and his army;
Teaching seven key mistakes accident and personal injury victims face in trusting modern-day Goliath;
Revealing the dirty tricks and tactics used by Goliath and his army to wage war against your family and you;
Putting the resources David used to slay Goliath to work for you;
Showing you exactly what to do after an accident and personal injury;
Learning what to do if you already made mistakes in dealing with Goliath;
Giving you answers to frequently asked questions by our accident and personal injury clients.
Please contact the Gartlan Injury Law to learn more and to obtain a complimentary copy of David vs. Goliath: The Slingshot, Shepherd's Bag, Five Smooth Stones and Invisible Armor You Need for Justice.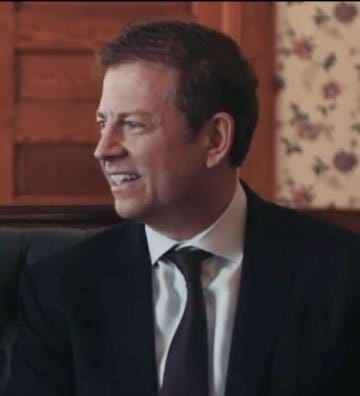 Aaron Gartlan is a graduate of Troy University and the Thomas Goode Jones School of Law who focuses his practice exclusively on representing those injured by the wrongdoing of others. He is member of the National Trial Lawyers Association's Top 100 Trial Lawyers, Million Dollar Advocates Forum and Multi-Million Dollar Advocates Forum. In addition to his legal practice, Aaron teaches Business Law as an adjunct instructor at Troy University's Sorrell College of Business and serves as a field artillery sergeant in the Alabama National Guard.