As a Dothan Alabama accident lawyer, I'm often asked what to do in a car wreck, particularly if an injury is involved. Here are a few guidelines to follow:
Report the automobile wreck immediately to and cooperate with the police, fire and rescue; generally by calling 911. This can also be done by calling On Star if you have it;
Get medical care and treatment. Your mental and physical well-being is important. Therefore, you should seek the appropriate care and treatment immediately. Do not wait. If you do the insurance company will argue that the treatment is for something unrelated to the car wreck. It's critical to follow-up with any treatment or referral from your health care provider. If you do not, then the insurance company will blame you if you still complain of symptoms. Sometimes it's important to get a second opinion or go back to the doctor if you are still having problems. Dothan, Alabama accident lawyers, David Hogg and Aaron Gartlan of Gartlan Injury Law currently represent a Dothan man in a lawsuit filed in the Circuit Court of Dale County Alabama with a jury demand related to an automobile wreck that has resulted in a brain injury which was undetected by two previous trips to the emergency room and was not diagnosed until David and Aaron arranged for this man to see a specialist;
Help the injured. If you have medical or first aid training, you can try to help this way. However, for most of us, the best thing to do is inform the police, fire and emergency medical personnel;
Do what you can to safely warn oncoming traffic about the car wreck. Turn your emergency lights on and use other signals if you have them. Beyond that you should probably leave the rest to the police, fire and rescue personnel;
Do not leave the scene until the police, fire or rescue take your for treatment, or the police tell you that you can leave. For certain types of automobile wrecks, the law requires you to stay at the scene or you will be subject to driver's license sanctions and possibly criminal charges;
Do not admit fault. Even if you are convinced that you caused the wreck, do not admit fault. There may be factors that caused the wreck which you are not aware of;
Take notes and pictures. Document the automobile wreck as much as you can safely by taking notes and pictures. If it is safe to do so, get the name, address, phone number, drivers license number, insurance information, and license plate number from the other driver and the name, address, and telephone number of any witnesses, and take pictures of the scene and the vehicle damage as well as your physical injuries. Also, get the business card of the police officer or state trooper so you can get a copy of the accident report. Additionally, write down things such as the date, time, location, speed, road conditions, direction, and any other details of the wreck you can remember. You should also keep a journal and pictures of your injuries and medical treatment and notate your progress and how it impacts your life. You will need to share your notes and pictures with your personal injury and accident lawyer and may be required to with the other side as well. Of course, in serious automobile wrecks, your accident lawyer will be required to take a more active role in this aspect of the case and conduct an independent investigation, with the assistance of investigators and accident experts as necessary to locate, document, and evaluate witnesses, evidence, and documents;
Report the automobile wreck and cooperate with your insurance company, and
Contact an experienced Alabama accident lawyer to protect yourself. David Hogg and Aaron Gartlan of Gartlan Injury Law in Dothan Alabama take great pride in representing people and families in automobile wrecks in an effort to prove and demonstrate liability, damages, add value to the case and maximize recovery and certainly welcome emails, calls, and visits of this nature.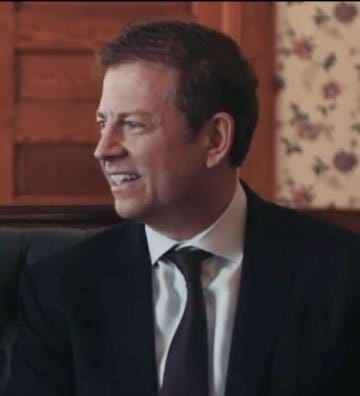 Aaron Gartlan is a graduate of Troy University and the Thomas Goode Jones School of Law who focuses his practice exclusively on representing those injured by the wrongdoing of others. He is member of the National Trial Lawyers Association's Top 100 Trial Lawyers, Million Dollar Advocates Forum and Multi-Million Dollar Advocates Forum. In addition to his legal practice, Aaron teaches Business Law as an adjunct instructor at Troy University's Sorrell College of Business and serves as a field artillery sergeant in the Alabama National Guard.