Dothan Alabama Personal Injury and Accident Lawyer Aaron Gartlan of Gartlan Injury Law recently settled insurance claims for compensatory damages, such as: medical bills and subrogation and for pain, suffering and mental anguish without filing a lawsuit on behalf of a good, honest, hard-working mother and daughter involved in an automobile wreck, which was caused by a negligent driver that ran a red light. A lawsuit and discovery was prepared, and then the Insurance Company of the party responsible for the car wreck increased their offer to settle, and this allowed the personal injury and bodily claims to be resolved without litigation.
After the automobile collision, the mother and daughter were rushed by ambulance to a local hospital for treatment, and they later received follow-up medical care and treatment. The mother and daughter then contacted the Gartlan Injury Law to discuss their legal rights and options. The Alabama automobile accident lawyers at the Gartlan Injury Law were glad to immediately go work for the mother and daughter in an effort to maximize their recovery and help give them peace of mind, so they could focus healing. The Alabama personal injury and accident lawyers of the Gartlan Injury Law are proud of the settlement achieved on the personal injury and bodily injury claims on behalf of the mother and daughter and are honored to have the opportunity to represent good, honest, hard-working people after a personal injury and accident.
Let our personal injury lawyers take on some of the burden, so you can start getting your life back together and put your focus where it belongs: on healing.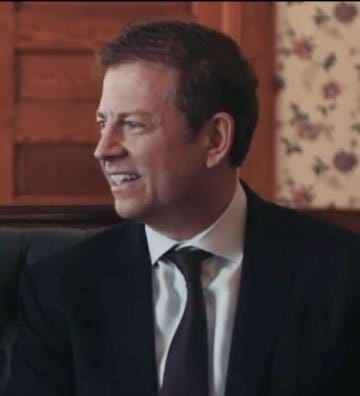 Aaron Gartlan is a graduate of Troy University and the Thomas Goode Jones School of Law who focuses his practice exclusively on representing those injured by the wrongdoing of others. He is member of the National Trial Lawyers Association's Top 100 Trial Lawyers, Million Dollar Advocates Forum and Multi-Million Dollar Advocates Forum. In addition to his legal practice, Aaron teaches Business Law as an adjunct instructor at Troy University's Sorrell College of Business and serves as a field artillery sergeant in the Alabama National Guard.