Dothan Alabama Car Wreck Lawyer Aaron Gartlan of the Gartlan Injury Law recently settled a claim without litigation with a national insurance company for the insurance policy limits available on behalf of a good hard working honest Alabama man for personal injury, bodily injury and damages sustained in an automobile wreck, including compensatory damages for subrogation claims, medical bills, treatment and counseling and pain, suffering and mental anguish. The head-on motor vehicle collision occurred when another driver negligently or wantonly traveled into the Alabama man's lane of travel, totaling his vehicle.
The Alabama Man was rushed to the emergency room by ambulance for medical treatment and followed-up with counseling, orthopedic care, injections and ultimately surgery. The Gartlan Injury Law dealt with all insurance companies involved and shepherded his medical treatment and care. Often, car wreck victims suffer from post-traumatic stress related symptoms in the aftermath of a motor vehicle collision, especially when personal injury and bodily injury are involved. This can cause severe mental anguish and anxiety. Hogg and Gartlan encourage their clients facing these personal injury and accident related symptoms to seek counseling and treatment in an effort to alleviate them. This is in their best interests legally and medically.
After the medical treatment, counseling, orthopedic care, injections, surgery and rehabilitation and recuperation were complete, it was time to attempt negotiate a settlement in an effort to maximize the recovery. However, the doctor that performed the surgery was not willing to relate it to the automobile wreck. This created an obstacle to maximum legal and most importantly medical recovery, so Aaron steered the Alabama man to another surgeon for a second opinion, consultation, evaluation, report and recommendations. This was instrumental in a successful insurance policy limits recovery and most importantly a successful medical recovery.
The Gartlan Injury Law is proud of the insurance policy limits settlement in this case and welcomes the opportunity to represent fine hard working people that have suffered injuries and damages at the hands of careless, wanton and reckless conduct, as well as opportunity to serve your family and you.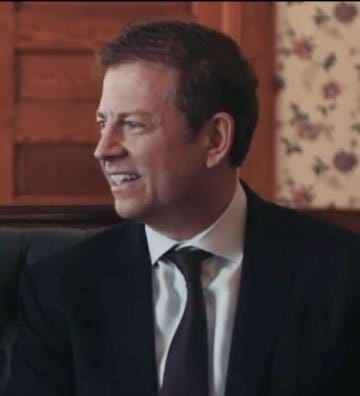 Aaron Gartlan is a graduate of Troy University and the Thomas Goode Jones School of Law who focuses his practice exclusively on representing those injured by the wrongdoing of others. He is member of the National Trial Lawyers Association's Top 100 Trial Lawyers, Million Dollar Advocates Forum and Multi-Million Dollar Advocates Forum. In addition to his legal practice, Aaron teaches Business Law as an adjunct instructor at Troy University's Sorrell College of Business and serves as a field artillery sergeant in the Alabama National Guard.