Dothan Alabama Car Wreck Lawyer Aaron Gartlan of Gartlan Injury Law are proud to report the settlement a claim without filing a lawsuit with Progressive Insurance Company for the insurance policy limits on behalf of a good hard working Georgia woman. The Georgia woman was injured when a negligent driver swerved into her lane of traffic causing the automobile collision, which resulted in excessive damage to the Georgia woman's vehicle as well as personal bodily injury and damages including medical bills, pain, suffering and mental anguish. The Gartlan Injury Law was also able to successfully settle the Georgia woman's under-insured motorist coverage claim.
As a result of the car crash, the Georgia woman had to be extracted from her vehicle by the fire department personnel and rushed by ambulance to the emergency room of a local hospital where she was treated for her injuries, which required follow-up care including medical treatment, orthopedic care and physical therapy.
This hard working honest Georgia woman came to the Gartlan Injury Law seeking advice, guidance and help with her case. She simply wanted to be treated right by the insurance companies. The Gartlan Injury Law was honored to take her case and is proud to report the insurance policy limits settlement as well and the settlement of her under-insured motorist coverage claim.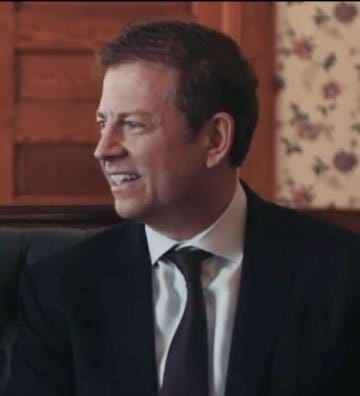 Aaron Gartlan is a graduate of Troy University and the Thomas Goode Jones School of Law who focuses his practice exclusively on representing those injured by the wrongdoing of others. He is member of the National Trial Lawyers Association's Top 100 Trial Lawyers, Million Dollar Advocates Forum and Multi-Million Dollar Advocates Forum. In addition to his legal practice, Aaron teaches Business Law as an adjunct instructor at Troy University's Sorrell College of Business and serves as a field artillery sergeant in the Alabama National Guard.