Dothan Alabama automobile accident attorneys David Hogg and Aaron Gartlan of Gartlan Injury Law are proud to report the recent settlement an underinsured motorist coverage claim that was entered recently without filing a lawsuit on behalf of a good hard working Georgia woman.
The Georgia woman was injured when a negligent driver drifted into the other lane of traffic causing the car wreck, which resulted in extensive damage to the Georgia woman's vehicle as well as personal injury and compensatory damages, including medical bills, as well as pain, suffering and mental anguish.
The Gartlan Injury Law initially settled a claim without filing a lawsuit with Progressive Insurance Company for the insurance policy limits of the negligent driver, and then pursued the claim for the Georgia woman's underinsured motorist coverage.
Underinsured motorist coverage is insurance that can benefit you if you are involved in a vehicle crash with a negligent or wanton driver that does not carry a sufficient amount of insurance to fully compensate you for your injuries and damage. David and Aaron highly recommend you carry an adequate amount of underinsured motorist coverage and are willing to talk with you regarding how much you should carry.
The Gartlan Injury Law was honored to take the Georgia woman's case and is proud to report the automobile insurance policy limits settlement, as well and the settlement of her under-insured motorist coverage claim.
Feel free to contact the Gartlan Injury Law regarding your automobile wreck and questions about underinsured motorist coverage.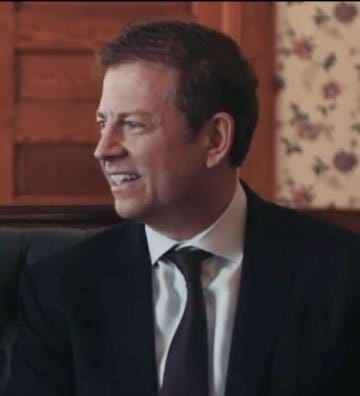 Aaron Gartlan is a graduate of Troy University and the Thomas Goode Jones School of Law who focuses his practice exclusively on representing those injured by the wrongdoing of others. He is member of the National Trial Lawyers Association's Top 100 Trial Lawyers, Million Dollar Advocates Forum and Multi-Million Dollar Advocates Forum. In addition to his legal practice, Aaron teaches Business Law as an adjunct instructor at Troy University's Sorrell College of Business and serves as a field artillery sergeant in the Alabama National Guard.