Dothan Alabama Personal Injury and Accident Lawyer Aaron Gartlan of the Gartlan Injury Law settled a claim without filing a lawsuit with ALFA Insurance Company on behalf a good Alabama man that was injured in a car wreck.
The police report and Aaron Gartlan and the Law Firm's investigation into this crash revealed that this was a clear liability case. The other driver became distracted as he approached an intersection at thirty-five miles per hour on a street in Ariton, Alabama, which is located in Dale County, Alabama. This caused the other driver's truck to collide with the Alabama man's vehicle resulting in the Alabama man's car ramming into the back of another pickup truck. As a result of this, the Alabama man sustained an impact twice.
As a direct cause of the other driver's negligence, the Alabama man sustained back and neck injuries in this accident. The Alabama man was transported immediately from the scene of the accident to the emergency room at the local medical center where x-rays were taken and pain medication prescribed. He presented himself to the emergency room again a few days later, due to neck and back pain and was also prescribed pain medication.
The Alabama man recovered, but had outstanding medical bills. Aaron Gartlan and the Law Firm, were able to settle his claim with ALFA without filing suit and ensure his bills were paid.
Aaron Gartlan of the Gartlan Injury Law are available to help you if you've been injured in a car wreck.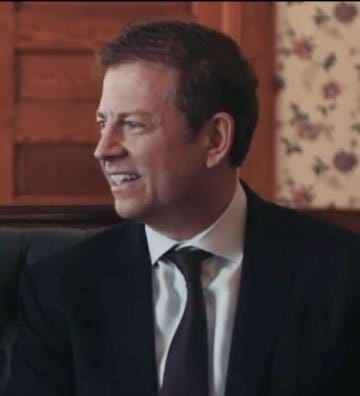 Aaron Gartlan is a graduate of Troy University and the Thomas Goode Jones School of Law who focuses his practice exclusively on representing those injured by the wrongdoing of others. He is member of the National Trial Lawyers Association's Top 100 Trial Lawyers, Million Dollar Advocates Forum and Multi-Million Dollar Advocates Forum. In addition to his legal practice, Aaron teaches Business Law as an adjunct instructor at Troy University's Sorrell College of Business and serves as a field artillery sergeant in the Alabama National Guard.