Dothan Alabama Personal Injury and Accident Lawyer Aaron Gartlan of Gartlan Injury Law are proud to report the settlement a claim without filing a lawsuit with State Farm Insurance Company on behalf of a good honest hard working Houston County Alabama CNA and student. The case was referred to the Gartlan Injury Law by a client.
The CNA was struck head on when a negligent driver swerved into her lane of traffic causing a head on collision, which totaled her car and resulted in serious injuries and lost time at work and school. This automobile wreck occurred during the CNA's work related travel, so there was also a worker's compensation case that had to be resolved.
Once the insurance policy limits were obtained in the settlement, David and Aaron investigated an under-insured motorist coverage claim. They even consulted with an automobile insurance expert. However, the CNA did not have a policy of under-insured motorist coverage in place at the time of the car crash. David and Aaron David and Aaron recommend reviewing your automobile insurance policy to ensure you have adequate coverage.
The Gartlan Injury Law is proud of this insurance policy limits settlement and to represent good honest hard working Alabama families in a time of need. They are very grateful that the foundation of their personal injury and accident law practice is referrals and recommendations from family, friends, clients and colleagues.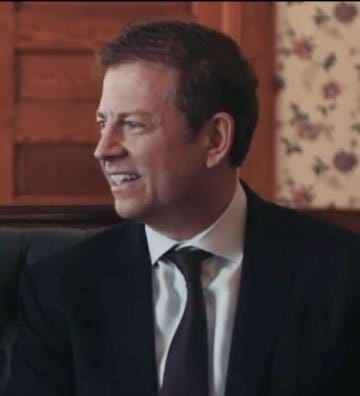 Aaron Gartlan is a graduate of Troy University and the Thomas Goode Jones School of Law who focuses his practice exclusively on representing those injured by the wrongdoing of others. He is member of the National Trial Lawyers Association's Top 100 Trial Lawyers, Million Dollar Advocates Forum and Multi-Million Dollar Advocates Forum. In addition to his legal practice, Aaron teaches Business Law as an adjunct instructor at Troy University's Sorrell College of Business and serves as a field artillery sergeant in the Alabama National Guard.