Dothan Alabama Personal Injury and Accident Lawyers David Hogg and Aaron Gartlan of the Gartlan Injury Law recently settled a case that had been filed in the Circuit Court of Dale County on behalf of a good, honest, hard-working Alabama woman for injuries and damages that she sustained in a collision, as a result of the failure to yield the right of way of the other driver. After the lawsuit was filed along with discovery requests and served on the Defendant, which failed to yield the right of way resulting in the automobile wreck and the injuries and damages to this hard working Alabama woman, the insurance company made a substantial increase in their offer to settle. This allowed the case to be resolved without further litigation.
Immediately after the accident, the hard working Alabama woman was taken to a local hospital where she was treated in the emergency room for complaints of pain in the neck and chest wall areas. Upon discharge, she was prescribed pain medication. She was then treated by a local doctor for musculoskeletal symptoms and persistent pain in the neck. Next, she received treatment and physical therapy at a local orthopedic clinic and a home exercise program. Due to the persistent and moderate pain that she continued to experience as a result of the automobile accident, she began treatment with a local chiropractor.
This was a case that should have settled without filing a lawsuit. However, Dothan Alabama Personal Injury and Accident Lawyers David Hogg and Aaron Gartlan of Gartlan Injury Law realize that some cases must be litigated in order to maximize the recovery and to add value to the case. In this particular case a decision was made along with the Alabama woman to file a lawsuit, after consulting regarding the settlement offer at that time. The decision to file a lawsuit should be made after careful consideration and consultation with your personal injury and accident lawyer.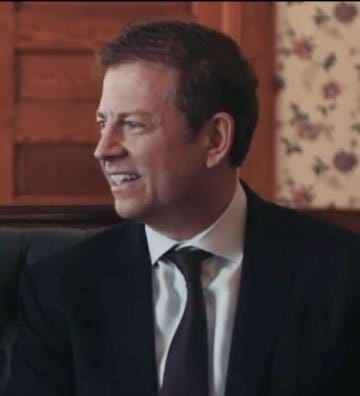 Aaron Gartlan is a graduate of Troy University and the Thomas Goode Jones School of Law who focuses his practice exclusively on representing those injured by the wrongdoing of others. He is member of the National Trial Lawyers Association's Top 100 Trial Lawyers, Million Dollar Advocates Forum and Multi-Million Dollar Advocates Forum. In addition to his legal practice, Aaron teaches Business Law as an adjunct instructor at Troy University's Sorrell College of Business and serves as a field artillery sergeant in the Alabama National Guard.