When a worker does not make it home due to a job related injury or death, often adding insult to injury, they predictably receive the blame for the tragic event. In our experience, companies will sometimes use this strategy in an effort to minimize or escape liability. You can only imagine the impact of a work related injury or death on a family, and then to be blamed for it at a most vulnerable time can be like throwing salt on open wounds. It hurts. In serious industrial accident and workplace injury cases a lawsuit must be filed as soon as possible in order to preserve evidence and exercise the subpoena power of the court. Experts and investigators are used to help get to the bottom of what happened and prepare the case for trial.
In many cases a thorough investigation and trial preparation will reveal that the corporation engaged in practices in violation of federal, state and local laws, as well as their own policies. Unfortunately, there are companies that will at times place more value on profits and productivity than safety and life, and this exposes the public to unnecessary danger. Depositions of important corporate personnel, along with key corporate and OSHA documents can shed light on whether proper safety policies, procedures, supervision and training was in place and followed which can reveal the true cause of a tragedy. Companies are required by law and their own policies to have and follow certain safety policies and procedures. This can include training and supervision requirements and lock out/tag out procedures for machinery and equipment, periodic safety inspections, training, audits, surveys and job safety analysis to prevent injury, the loss of life and property. When these laws, policies and procedures are not obeyed, it can be a recipe for disaster causing devastation on workers.
In the aftermath of a horrific injury or death or a laborer, it is easy for a giant corporation to come up with a company line and point the finger of blame at the least of these and accuse the worker of being at fault. However, a comprehensive investigation and trial preparation in many cases will reveal a company's failure to abide by the law and its own policies, as a result of placing a priority on profits and productivity over safety and human life, thereby placing the worker in harm's way and ultimately caused the injury or death of the worker. Lawsuits in cases like this seek to correct these issues and problems and make the community safer by providing a safer work environment, as well as pursuing maximum recovery on behalf of the worker.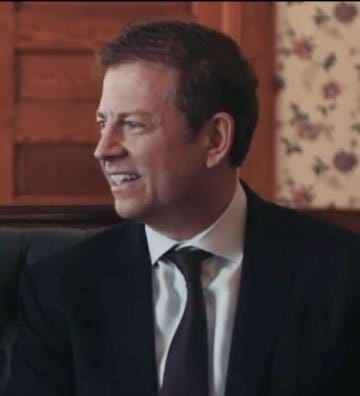 Aaron Gartlan is a graduate of Troy University and the Thomas Goode Jones School of Law who focuses his practice exclusively on representing those injured by the wrongdoing of others. He is member of the National Trial Lawyers Association's Top 100 Trial Lawyers, Million Dollar Advocates Forum and Multi-Million Dollar Advocates Forum. In addition to his legal practice, Aaron teaches Business Law as an adjunct instructor at Troy University's Sorrell College of Business and serves as a field artillery sergeant in the Alabama National Guard.