As a Dothan, Alabama injury lawyer, I know the importance of early thorough trial preparation cannot be underscored. This is true in cases that are settled before trial and even in cases that are settled before the filing of a lawsuit. Once a decision has been made that the filing of a lawsuit is the best course of action in an effort to maximize recovery and a lawsuit has in fact been filed on behalf of a person that has been injured and damaged, those injuries and damages have to be demonstrated and proven. One of the most crucial aspects of this is the client or plaintiff deposition. It can literally make or break a case. This was clearly demonstrated to me recently during the weeklong depositions of our fourteen clients in the lawsuits we have filed in the Circuit Court of Houston and Henry County, Alabama with jury demands against Chicago Title and Title Pro, LLC. In the opinion of this Dothan, Alabama injury lawyer our clients did great in their depositions because they are good, hard-working people that were injured and damaged through no fault of their own as a result of the alleged negligent and wanton conduct of these companies. However, this was able to shine through in my opinion because we had conditioned them for their deposition early and completely prepared them for it. The preparation of the client for their deposition is crucial.
As I write this, I am preparing for the deposition of a good, hard-working Dale County nurse that was injured and damaged because of a car wreck. We were able to settle the case against the driver of the vehicle that caused her injuries and damages for the policy limits and have filed a lawsuit against her insurance company, ALFA, for underinsured motorist coverage in the Circuit Court of Dale County, Alabama with a jury demand after ALFA did not offer to pay the policy limit to compensate her for injuries and damages, including past and future medical bills, lost wages and earnings, pain and suffering and mental anguish. In part two of this series join me, Dothan, Alabama injury lawyer Aaron Gartlan to learn more about deposition preparation with clients. Have questions? Take me up on the free consultation offer.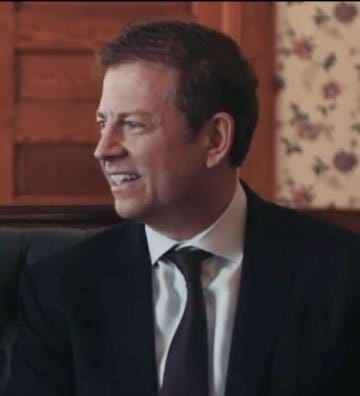 Aaron Gartlan is a graduate of Troy University and the Thomas Goode Jones School of Law who focuses his practice exclusively on representing those injured by the wrongdoing of others. He is member of the National Trial Lawyers Association's Top 100 Trial Lawyers, Million Dollar Advocates Forum and Multi-Million Dollar Advocates Forum. In addition to his legal practice, Aaron teaches Business Law as an adjunct instructor at Troy University's Sorrell College of Business and serves as a field artillery sergeant in the Alabama National Guard.