Dothan Alabama injury lawyer Aaron Gartlan of the Gartlan Injury Law are proud to represent the local investors in the "Cow Case". The case was filed in the Circuit Court of Hale County with a jury demand on behalf of a group of good hard working honest investors for compensatory damages, mental anguish and punitive damages that stem from their investment of more than $1,000,000.00 in dairy cows from a trusted dairy farmer. The lawsuit alleges fraud and negligence related to the management of the farm and is filed against the owners of the dairy farm and the owner of the land that it operates on.
The Gartlan Injury Law have retained the pre-eminent cow expert from Auburn University and a renowned expert regarding insurance coverage as well as a legal team to prosecute this case. The case recently went to mediation but did not settle. The Gartlan Injury Law continue to prepare the case for trial.
Dothan Alabama injury Lawyer Aaron Gartlan of Gartlan Injury Law take great pride in helping people stand up to big powerful corporations like insurance companies and welcome calls from people that feel like they have been taken advantage of by them. When you feel like you have been taken advantage of, especially by a big powerful corporation, naturally it can seem intimidating and overwhelming. It is important to seek legal advice immediately in this situation from an experienced Dothan, Alabama lawyer. Our American Court System and the right to a jury trial was created by the people for the people and designed to give the people a level playing field against big powerful corporations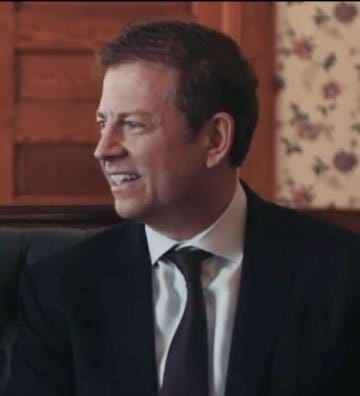 Aaron Gartlan is a graduate of Troy University and the Thomas Goode Jones School of Law who focuses his practice exclusively on representing those injured by the wrongdoing of others. He is member of the National Trial Lawyers Association's Top 100 Trial Lawyers, Million Dollar Advocates Forum and Multi-Million Dollar Advocates Forum. In addition to his legal practice, Aaron teaches Business Law as an adjunct instructor at Troy University's Sorrell College of Business and serves as a field artillery sergeant in the Alabama National Guard.