Dothan, Alabama lawyer Aaron Gartlan of the Gartlan Injury Law recently received a fully favorable decision in a Social Security Disability Case on behalf of a good Dothan man after a hearing in front to an administrative law judge held at the Federal Courthouse in Dothan, Alabama. The Dothan man had worked hard until unable to do so because of the combination of heart and kidney disease, diabetes, sleep apnea, nephrotic syndrome, lipid abnormalities, anxiety and severe psoriasis on his hands and fingers. He was previously denied benefits, and that decision was appealed with a request for a hearing in front of a judge in order to present testimony and evidence that he is unable to maintain gainful employment. The evidence presented at the hearing that resulted in a fully favorable decision included medical records over the past four years as well as his testimony.
The fully favorable decision will help this man and his family financially and give him the health care benefits needed to receive the proper medical treatment that he deserves and hopefully get him back in the workforce.
Dothan Alabama lawyer Aaron Gartlan of Gartlan Injury Law take great pride in public service and are committed to helping good people get their lives back on track. They are available for and welcome calls and visits from injured people.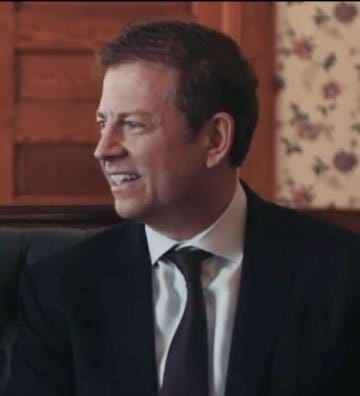 Aaron Gartlan is a graduate of Troy University and the Thomas Goode Jones School of Law who focuses his practice exclusively on representing those injured by the wrongdoing of others. He is member of the National Trial Lawyers Association's Top 100 Trial Lawyers, Million Dollar Advocates Forum and Multi-Million Dollar Advocates Forum. In addition to his legal practice, Aaron teaches Business Law as an adjunct instructor at Troy University's Sorrell College of Business and serves as a field artillery sergeant in the Alabama National Guard.