Dothan, Alabama motorcycle accident attorney Aaron Gartlan of the Gartlan Injury Law recently settled a lawsuit against Country Casualty Insurance Company in Dale County Circuit Court for under insured motorist coverage on behalf of a good hard working Dale County man that was severely injured in a motorcycle wreck when the driver of a corporate truck caused a severe collision.
The lawsuit was filed against Country Casualty along with the driver and the corporation, while this man was still in the hospital healing and receiving treatment. The suit was filed in an effort to prove and demonstrate liability, injuries, damages, overcome defenses, add value to the case and maximize recovery, as well as trump the company's insurance company motorcycle accident investigation, which included an accident reconstruction expert as well as hospital visits.
These are common tactics that insurance companies use to reduce and escape liability and can cost you money in your personal injury and accident case, if you allow it. That is why it is important to have the right Dothan, Alabama motorcycle attorneys dedicated to your personal injury and accident case as soon as possible, even if you are still in the hospital. You being in the hospital does not stop the insurance company from working against you.
The case against the driver and company was settled at mediation, which left the underinsured motorist carrier in the lawsuit. Right after being retained on the motorcycle accident case, the firm hired a team of experts in an effort to maximize recovery. This included a vocational expert and economist as well as an investigator. This contributed to a successful settlement against all defendants in the lawsuit.
Dothan, Alabama motorcycle accident attorneys David and Aaron Gartlan are dedicated to helping injured people and their families pick up the pieces and work toward a recovery after a personal injury and including motorcycle accidents. Feel free to email, call or visit David and Aaron regarding your personal injury and accident case.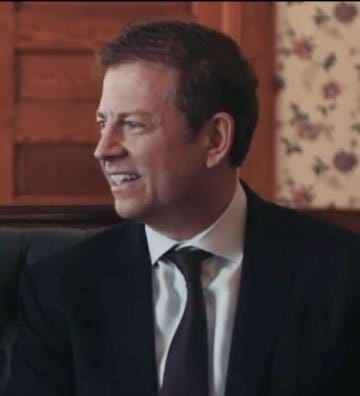 Aaron Gartlan is a graduate of Troy University and the Thomas Goode Jones School of Law who focuses his practice exclusively on representing those injured by the wrongdoing of others. He is member of the National Trial Lawyers Association's Top 100 Trial Lawyers, Million Dollar Advocates Forum and Multi-Million Dollar Advocates Forum. In addition to his legal practice, Aaron teaches Business Law as an adjunct instructor at Troy University's Sorrell College of Business and serves as a field artillery sergeant in the Alabama National Guard.